Written by Siani Leigh
DJ Sliink is a well-known DJ and producer. He gained popularity for his contributions to the genre of Jersey Club Music. DJ Sliink is often recognized for his energetic and innovative mixes, and he has collaborated with various artists in the electronic music scene. His work has helped bring Jersey Club Music to a wider audience. Humble in nature, Amani sat down with DJ Sliink to talk a bit.
How did closing the deal with Warner Records feel?
"So, this wasn't my first time signing. I've been signed to Atlantic before. Skrillex was actually the first person who got me signed to Atlantic. That deal was cool, I had a good time. This time I feel like it's my second chance in the industry. So, I'm going a lot harder, I want to do things the right way." He listed some self–critiques and continued, "So, I feel good about it."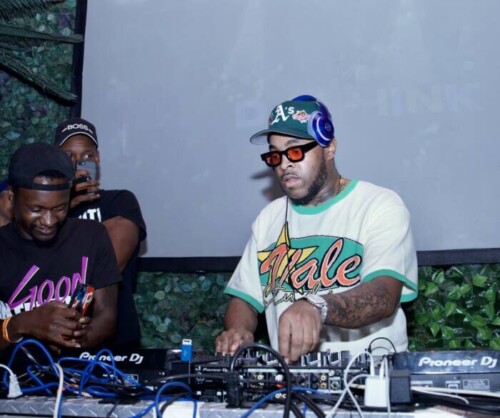 What do you feel is a learning experience from your first deal with Atlantic?
"Well, I feel like I should've taken more advantage of the relationships I had. But you know time was a major factor. Thinking you have time." He then gave some free game, "When somebody gets signed, they think that's the end of the road. That's just the start of where you want to go. When you get signed it's not over and done, it's literally when the work starts."
The shy but, outgoing DJ confessed a hidden talent. He can cook COOK. Amani requested to be a taste tester for the self-proclaimed "KitchenSliink."
Follow @DJSliink on all social media platforms to stay in the loop.
© 2023, Mani Cunningham. All rights reserved.