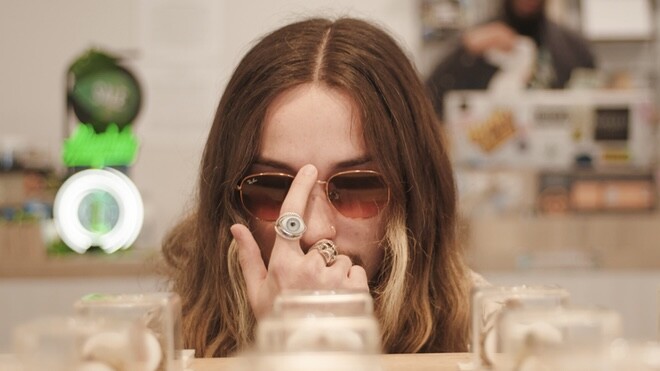 Venturing forth from the sun-kissed shores of California, the musical luminary known as Yung Xavi is orchestrating a tectonic transformation within the music sphere. His unparalleled talents and intellectually stirring verses have coalesced in his latest sonic revelation, "AH YEAH!" – a contagiously captivating single accompanied by a spellbinding visual symphony. With this electrifying opus, Yung Xavi ignites a resonant anthem, igniting the flames of aspiration within the souls of all who listen and beckoning them to unlock their fullest potential.
Yung Xavi's unwavering commitment to his artistic odyssey, paired with his innate knack for imbuing each melodic note with an authentic and magnetic allure, has propelled him toward the zenith of artistic prominence. As his legion of admirers grows at an exponential pace, and the wheels of momentum continue to turn, Yung Xavi stands poised to etch an indelible narrative into the constantly evolving tapestry of musical artistry.
Prepare to be entrapped within the lyrical labyrinth spun by this prodigious virtuoso, as his entrancing cadence consistently ensnares the hearts and minds of his audience. Witness the captivating magnum opus, "AH YEAH," as it unfurls its iridescent wings, soaring across the vivacious auditory landscape of California. Immerse yourself in the brilliance of "AH YEAH" by immersing in the mesmerizing visual odyssey, now conveniently accessible across all premier streaming platforms!
In an era punctuated by innovative artistry and a ceaseless renaissance of sound, Yung Xavi's "AH YEAH!" emerges as a clarion call, beckoning forth a seismic shift that reverberates far beyond the borders of conventional musical expression. The dawn of a new era is upon us, and Yung Xavi stands at its forefront, brandishing his sonic ingenuity like a torch that illuminates the path toward unprecedented horizons.
Connect With Yung Xavi:
Instagram: @TheRealYungXavi
"AH YEAH!" Visual:
"AH YEAH!" Spotify Link:
https://open.spotify.com/album/1wgU2Pp7iqOUvq8eudkian?si=yoI7lWSKRyivChIxVNtZRg
© 2023, StanleyGatero. All rights reserved.