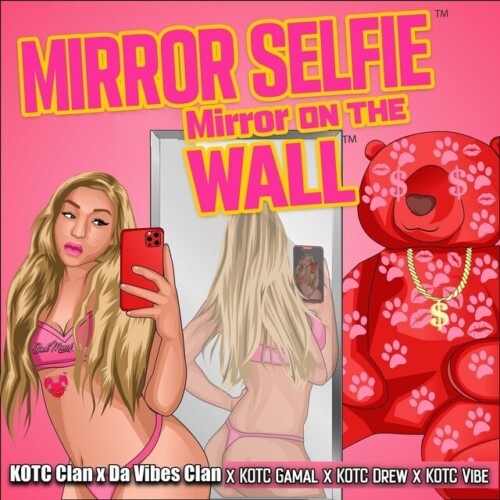 What is your name and what city do you rep?
KOTC Clan (Kings of the Clout Clan). We have members from New York, Nigeria, Trinidad & Tobago and the Dominican Republic and Puerto Rico.
Tell us about your latest releases, what inspired you to create them?
We felt that the music should have a party and dance type vibe that gets people to move.
What is unique about you and your music? Release?
The vibe always comes through clear with our music and you can feel the music from the beat to the chorus. It's focused on providing energy for that Party energy.
What shaped your music? 
Daddy Yankee, Burna Boy, Future, Lil Wayne, Drake, Chris Brown, and the Weeknd.
What type of music do you listen to? 
Trap, Reggaeton, Afro-pop and rap.
What inspires you to write music? 
Creating music allows the opportunity to help give energy and change people's mood.
What do you do when you don't do music (creative or otherwise) and that you are passionate about?
Enjoy traveling and seeing new parts of the world.
Happiness to you is… 
Having a piece of mind.
What do you wish you were told when you first started making music that you think would help artists just starting out? 
Focus on the audience more and study and watch people's reactions when they hear your music.
Tell us about your upcoming projects… 
We have more new music singles set to be released some bilingual music within the upcoming months and just keep the energy and the vibe going.
Where do we find you music / music projects?
The music is available on all digital streaming platforms.
ITunes –  http://itunes.apple.com/album/id1648847422?ls=1&app=itunes
Spotify – https://open.spotify.com/track/543jv5y0bzBoEQRd3gTmAU?si=1452b0e23f0041a3
TikTok -https://www.tiktok.com/t/ZTRH1yY12/
Youtube – https://m.youtube.com/watch?v=CFkfVZ7u8L4
Spotify – https://open.spotify.com/artist/0lPFSpO6OfwnsjRABK75bZ
Instagram – https://www.instagram.com/kotcclan/
Twitter – https://twitter.com/kotcclan
Website – https://kotcclan.com
Any last words for the readers?
Always follow your passions and know that greatness is with you. Never let the doubters stop you from elevating to the next level.
© 2023, StanleyGatero. All rights reserved.