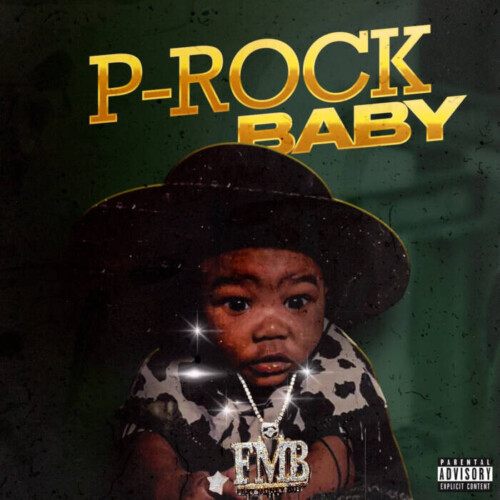 Dispensing street wisdom in a calm, authoritative manner, FMB DZ embodies the hustler spirit of his hometown. Chronicling his rise from block boy to top shotta, DZ announces P Rock Baby, his next project, coming soon. Named after the area he grew up in–P Rock, short for Plymouth Road–in West Side Detroit, the project explains how DZ's life in his neighborhood helped him develop the quick wits and hard lessons that enabled his hustler mentality.
The 12-track project is a showcase for DZ's gritty street stories, each one packed with the gems of wisdom and hard-nosed flexes that earned the 28-year-old rapper a loyal following in the midwest and beyond. Though it's rooted firmly in Detroit, the expansive album welcomes sounds from all regions, particularly from the West Coast where the project was recorded. Home to recent singles like the hard-charging "Mo Money Mo Problems," the P Rock Baby project arrives soon via Fast Money Boyz / EMPIRE.
Along with the announcement of the project, DZ shares "The Show," a smooth and straight-talking new anthem. Blessed with ringing guitars and skittering percussion, the song chronicles DZ's rise, commenting on the legacy he's creating and delivering words of wisdom for aspiring hustlers: "Conceal your intentions, never show 'em how you feelin/Always say less than necessary when you chillin/Started from the bottom now a n**** own the building/I ain't know what a pint was 'til I spilled it." In the video, directed by CT Films, DZ takes a ride down Plymouth Road in his Michigan-made SUV, taking his GMC and his Escalade through the neighborhood and acknowledging how far he's come.
Emerging in the mid-2010s, FMB DZ quickly took his place at the vanguard of the ascendant Detroit scene. He earned national recognition for his The Gift mixtape series, and made an impact with standalone projects like In My Bag and I Ain't Gone Lie. Buoyed by local hits like "Hold Me Down" ft. GT and "DrippleDragons" ft. Sada Baby. In 2022, DZ shared his 16-song mixtape Back On Track, which featured guest spots from Louie Ray, Rmc Mike, Skilla Baby, and frequent collaborator Sada Baby.
Ready to elevate his game in 2023, FMB DZ plans to show the world just how they live on P Rock. Stay tuned for much more.
© 2023, Seth "Digital Crates" Barmash. All rights reserved.