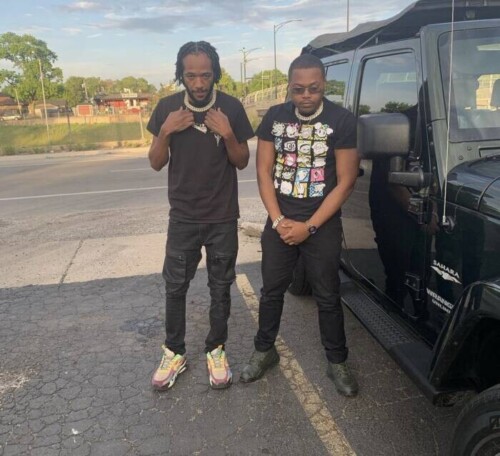 Chicago artist Shondell Colman, aka Luv Docta, is a versatile talent, excelling in trap soul music, performance, writing, and public speaking. Luv Docta is a kind songwriter with a deep understanding of everyday life and romantic partnerships. Luv Docta excels at building personal connections and fostering closeness to his audience through the strength of his artistry. He released his latest work, titled, "FREAK" featuring YBG Tsunami on May 5th, which soon after followed up with a music video for the song, released on June 2nd. Kwatts Production crafted vibrant and comfortable summer elements to the visual with expert skill. The performance features Luv Docta and YBG amongst a group of attractive women, using fun additions like water guns and spontaneous dance scenes.
"FREAK" is a summer must-have, evoking positive emotions. The Luv Docta brings a unique perspective to music with innovative pieces that stand out from typical themes of physical appeal and sensuality, which are often seen in the music industry, particularly the R&B genre. "I put my hand up on her thigh (thigh), I hit that hole just like a blitz. They showing luv cause I'm that guy, I got the coldest energy. These not so big no mini mees, don't want no problems I need my peace," "Trappin' like I got no care (no care), taking flights out from O'Hare (O'Hare), fuck it. I'm just everywhere (where), VVS let's make it clear (let's go). Baby get right, no cap in that (yea), Lil mama greedy tryna get the tax (taxing), but I ain't wit all that," The pair flaunts mastery in sex and money in the entire song. This composition is restricted yet captivating.
We highly recommend this project to anyone looking to have fun and make the best of their summer, with some action attached.
Be sure to listen to Luv Docta and YBG Tsunami's 'Freak' on all streaming platforms now!
© 2023, AMMPRO. All rights reserved.