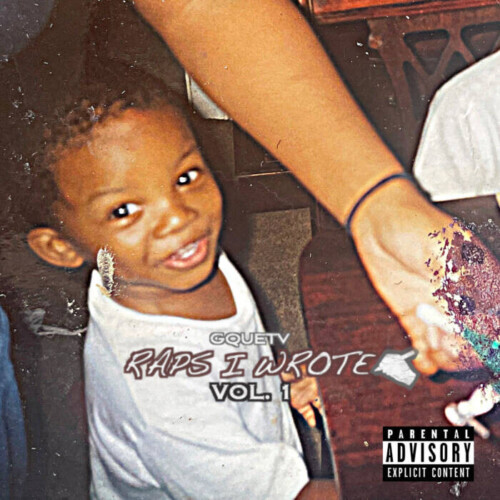 For the first quarter of the year, GQueTv has released an impressive amount of music for his listeners. His latest work "Sooner Than Later" dropped March 30th, and now what seems to be the first installment of what may become a multi-volume series Raps I Wrote vol. 1 is set to release April 9th, a year to date of the release of his 2022 project "From Me To You".
The mixtape is filled with the Cleveland rapper jumping on mainstream instrumental hits such as Drake's "Pipe Down" Kodak Black's "Senseless" Key Glock's "Russian Cream." Jay-Z's "Rhyme No More" Gucci Mane feat Kodak Black's "Big Boy Diamonds" and many more. It also includes a few unreleased tracks from the vault of the MC's archives.
On April 6th, the Ohio lyricist announced via twitter the release date for said project. It is also teased that the mixtape and its entirety will live exclusively on platforms such as Soundcloud, MyMixtapez, and
Audiomack. Inside sources say 3 songs out of the possible 15 track mixtape will be on streaming platforms.
Check out GQueTv's "Raps I Wrote vol.1" mixtape dropping April 9th
Raps I Wrote, Vol. 1 ️✍ ®

04.09.23
Easter Sunday

©️2023 Tha Get Em Company LLC, All Rights Reserved ®

— GQueTv™️ (@LouisVaDon) April 6, 2023
© 2023, Logan. All rights reserved.