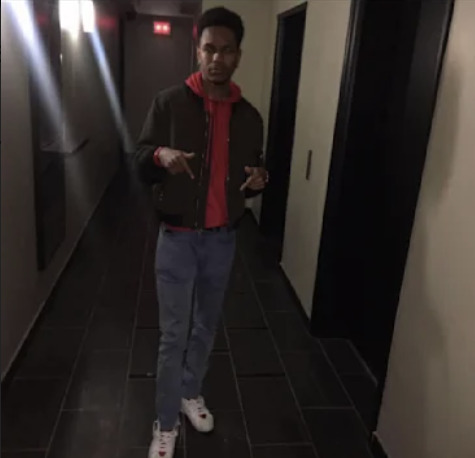 With their first video, "Gwapfien is on Fire!", Gwapfien is lighting up the TikTok platform. Gather around, fans, and get your fire extinguishers. Setting your stuff on fire is the new standard, as Gwapfien is here to demonstrate in a world where viral music is king.
With more than 50,000 views and a fan following that is expanding quicker than a brunch meme, the numbers are sizzling hotter than a jalapeño dipped in Sriracha. Gwapfien isn't simply following the crowd; they're the ones causing the TikTok trends to explode in popularity. It's time for a Gwapfien revolution, and this one has a dash of comedy! Move over, dancing challenges!
Let's get into the poetic firestorm that's getting people talking now. "Rest in peace to my nigga Margiela, OG was all about a dollar, He gave my first Balenciagas." These are not simply words; they are a sincere tribute to a buddy who cared more about giving away Balenciagas on Halloween than just money.
Imagine this: It's raining fancy shoes thanks to Margiela, the Santa of high-end sneakers, who is giving out Balenciagas left and right. Gwapfien had Margiela, the Balenciaga Benefactor, sending luxury shoes right to their home, so forget about the Tooth Fairy. As if to say, "Hey, sorry about the upcoming plot twist, but here are some fancy shoes to soften the blow." That's how the universe is communicating.
Gwapfien throws the news, as if the emotional rollercoaster wasn't crazy enough: Margiela's present came in Gwapfien's birthday month, exactly nineteen days before the world chose to play a joke that no one laughed at. It's as if the universe decided to give them a taste of luxury before bringing down the devastating blow.
But don't worry, TikTok family—Gwapfien is transforming tragedy into victory. The next single, "MargielaWorld," is expected to be a musical rollercoaster with a killer rhythm that will make you laugh, weep, and reflect on your life decisions.
Therefore, whether you've been following this rising TikTok pyromaniac from the beginning or you just happened to come into "Gwapfien is on Fire!" while browsing your For You Page, one thing is certain: Gwapfien is cranking things up, and the flames of success are only going to grow hotter. Watch this space for more incendiary material and the much awaited release of "MargielaWorld"—it's about to get lit!
Listen to his Songs on SoundCloud.
© 2023, Logan. All rights reserved.