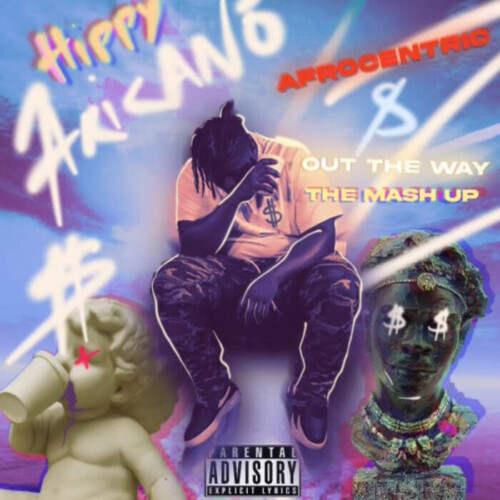 When the word versatility arises, Many people are instantly intrigued as it entails that one is multi-faceted, adaptable and ambitious. All these qualities are a part of Hippy Africano repertoire. In this age of contemporary music, we tend to listen more to the beat to catch a vibe, but lyrics are essential and Hippy Africano is an artist that can draw you in, with all aspects of his craft. As we speak Hippy Africano has a plethora of projects that he is working on that he believes will become hits in the near future. He just released his first dual singles called THE MASH UP, consisting of two tracks named ' Afrocentric ' & ' Out The Way '. A blending of two different types of party music, afro-beats vibes crossing jersey club, both are electrifying sounds that'll make everyone in any club or party dance. Two up beat dance tracks with thought provoking lyrics creating one-of-a-kind duo music prowess. Make sure to check out hippy africano on all media platforms to experience a unique musical vibe.
Follow Hippy Africano Music
IG: @Hippy_Africano
© 2023, Brxton. All rights reserved.