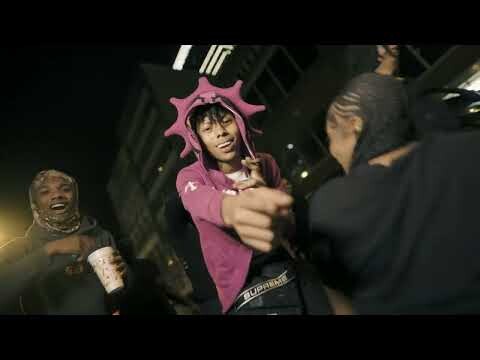 Hopout Shawn is fresh off dropping his "Seventeen" project with two new visuals online now!
Though he's only been rapping for a short time, Memphis' own Hopout Shawn is proving to be a southern rap spitfire who has city talking. The artist on the rise is taking the next steps to solidify his place in the game. He is separated from the pack of new artists with is high-quality consistent releases. He also has a distinct and unique voice that is helping his sound to cross over. 
In an exclusive talk with HipHopSince1987.com Hopout Shawn talked about his dedication to his rapidly growing fanbase that is supporting all the music and videos he has been dropping. He speaks on finding balance in his life between music, shows, videos, and social media. He wants to pursue his career on his own terms by working mainly with artists, producers, and video directors with whom he has a personal relationship.
He knew it was time to drop his "Seventeen" project due to the demand from fans for new music and videos.
He is dedicating more time in his life to improving his craft with a promise to constantly upgrade his sound and visuals. His recent studio sessions have helped him to build up his catalog with ready to release music and promises fans a lot more before the year is through.
This past week he releases two new videos the first is "Hellcats SRTs" Remix video show by Ftystudios1. This visual shows Hopoput Shawn in his element as he performs an onslaught of clever rhymes with impressive flows. The second visual is for a song that is a collaboration with YNC TrailSlime. This video is a testament to how well he collaborates with other artists letting them shine but also getting his shine at the same time!
With his debut project behind him Hopout Shawn is ready to turn heads and continue to emerge as one of his city's most exciting young stars. Stay tuned for much more music and videos from Hopout Shawn right here on HipHopSince1987.com.
© 2023, Seth "Digital Crates" Barmash. All rights reserved.