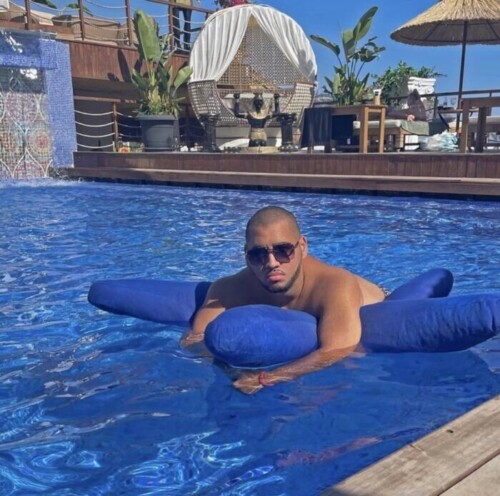 Speaking with Real Business as part of our Business Class section, multimillionaire entrepreneur and investor Jamaine Carey has revealed his journey on the way to becoming the owner of the buzzing new celebrity hotspot Blanco Bodrum Club.
A beach club in Bodrum Yalıkavak, Blanco Bodrum has fast become a respected name on the nightlife scene thanks to a growing list of performers on the roster including US artists such as French Montana Tory Lanez, Trey Songs as well as British musicians.
The Blanco Bodrum Beach Club provides guests with a Luxurious Pool Side Experience in a modern and unique setting with an unforgettable sunset. Enjoy the VIP Beds Next to the Swimming Pool and the restaurant offering a selection of various cocktails and top-quality dishes. Inside, white leather round beds are dotted around the 20-metre blue-hued pool on attractive wood decking. There's a bar at one end, sunken arcs of seating, the DJ's stage and at the other end of the pool there are a few cabanas that have their own jacuzzis big enough for six people. Blanco Bodrum beach club will be reopening again this year for the summer season in Bodrum Turkiye with some huge guest appearances thanks to the serial entrepreneur Jamaine Carey.
© 2023, Logan. All rights reserved.