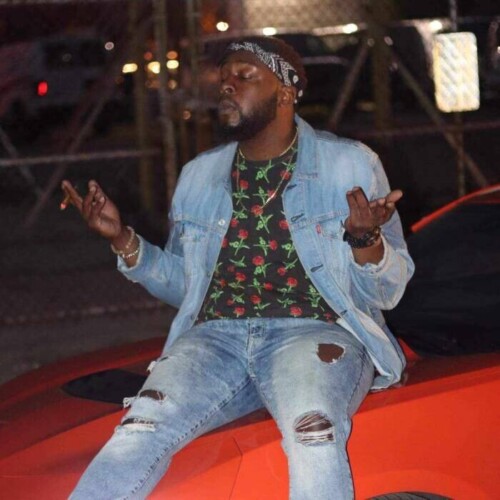 As the temperatures rise and the summer vibes permeate the air, there's no better time for a scorching new hip-hop anthem to set your speakers ablaze. Introducing Yayo Mike's highly anticipated track, "Bonfire." With its pulsating beats, incendiary lyrics, and Yayo Mike's unmistakable swagger, this song is poised to ignite your Fourth of July celebrations and leave an indelible mark on the hip-hop scene. Get ready to immerse yourself in a sonic inferno as we dive deep into the heat of "Bonfire."
Yayo Mike, a rising star in the hip-hop universe, has once again proven his prowess as both a lyricist and a performer. "Bonfire" is an explosive composition that seamlessly fuses Yayo Mike's signature flow with hard-hitting beats and captivating melodies. From the first sizzling verse to the fiery hooks, this track promises to keep your head nodding and your heart pumping with its infectious energy.
Yayo Mike's lyrical finesse shines bright in "Bonfire," as he effortlessly weaves together wordplay, vivid storytelling, and thought-provoking metaphors. His verses possess an undeniable fire, delivering both introspection and unabashed confidence. The song touches upon themes of personal growth, determination, and the power of self-belief. Yayo Mike's ability to craft lyrics that resonate deeply with his audience is a testament to his artistry and his ability to connect on a profound level.
Releasing "Bonfire" on Independence Day, Yayo Mike invites listeners to celebrate their freedom, individuality, and triumphs. The song's explosive energy serves as a reminder to embrace the spirit of independence, break free from constraints, and forge a path that is uniquely one's own. Yayo Mike's anthem calls us to ignite our inner fires, overcome obstacles, and rise above adversity.
Yayo Mike's "Bonfire" is a track that sets the stage on fire and demands your attention. With its mesmerizing beat, infectious lyrics, and captivating delivery, this anthem is tailor-made for those who seek music that fuels their spirit. As we gear up for Independence Day, let Yayo Mike's "Bonfire" soundtrack your celebrations, infusing them with an explosive energy that will reverberate long after the last firework has faded. Prepare to be consumed by the flames of Yayo Mike's artistry and immerse yourself in a musical inferno like no other.
https://songwhip.com/yayo-mike/bonfire
© 2023, AMMPRO. All rights reserved.