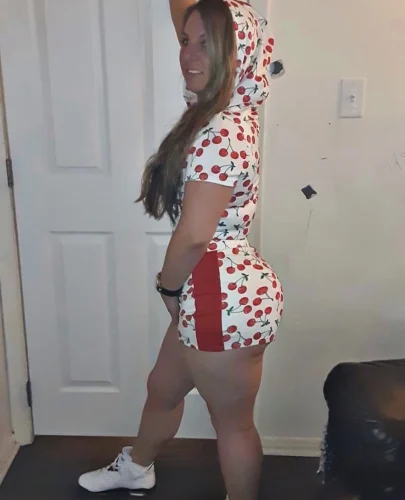 Diana Elizabeth Ellmers, better known as Dee Duchess, is an Italian-American rapper and songwriter who has captured the attention of music enthusiasts with her raw talent and unapologetic lyrics. Despite facing a challenging journey, her indomitable spirit continues to shine through in her music. Her latest single, "Shut Up," serves as a testament to her resilience and determination.
Born on October 8, 1992, in Livingston, NJ, Dee was raised in the Evansville, IN area. Her musical journey began to take shape in the summer of 2020 when she started exploring her passion for rapping. With an undeniable talent for crafting powerful verses, she recorded song after song, demonstrating her dedication to her craft.
However, tragedy struck when Dee became the suspect in an officer-involved shooting with a Vanderburgh County Sheriff's Deputy on September 25, 2020. This unfortunate event led to her incarceration at the Indiana Department of Corrections, specifically the Rockville Correctional Facility. On November 18, 2021, she was sentenced to a 26-year prison term for attempted murder.
Despite her circumstances, Dee's music continued to make its way to the world, thanks to her manager. Before her arrest, she had archived 15 or more songs in her Gmail account, which her manager gained access to. He released these songs one by one, even compiling some of them into an EP. Her music resonated with listeners, reflecting her raw emotions and experiences.
In January 2023, with the exhaustion of her pre-recorded music, Dee and her manager embarked on a new approach. Despite the physical separation, they began recording songs over the phone. Utilizing the available beats on the GTL tablet music application, Dee selected the instrumentals while her manager scoured YouTube to find them. Together, they crafted new tracks, with her manager mixing her vocals with the chosen beats.
"Shut Up" stands as a testament to Dee's tenacity and talent. With each verse, she delivers a fierce and unapologetic message, showcasing her determination to rise above her circumstances. The track serves as a reminder of her resilience and her refusal to let her situation define her.
Dee's story is one of triumph over adversity. Through her music, she continues to inspire and captivate audiences, defying the limitations placed upon her. "Shut Up" is a powerful anthem that reveals her authentic voice and unwavering spirit, demonstrating that even behind bars, her talent knows no bounds.
News Clip: https://youtu.be/C-zPTnpk7XA
Spotify: https://open.spotify.com/track/4Xz3saLkzmx83xaDfqn7ac
Apple Music: https://music.apple.com/us/album/shut-up/1693025168
© 2023, AMMPRO. All rights reserved.