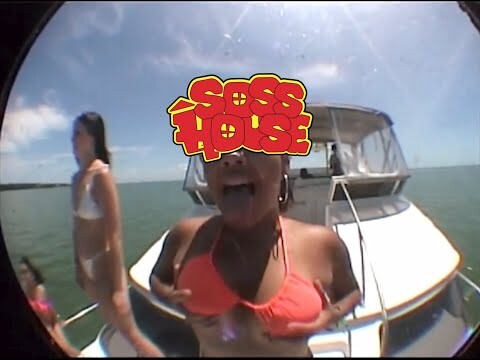 A charismatic stepper with a knack for annihilating Pi'erre Bourne beats, J Billz is the next SossHouse rapper to know. The Spartanburg, SC native lives it up in "Megan Thee Stallion," his first new music video of the year. Layering spritely synths, dancing high-note melodies, and trampolining 808s, Pi'erre provides a perfect showcase for J Billz to show off his drawly charm. The rapper combines a flex-heavy chorus with an infectious call-and-response verse, a conceit he uses to put his opposition in their place. In the video, Billz takes a speedboat out off the coast of South Carolina, bringing some of his prettiest friends along for the ride.
"Megan Thee Stallion" continues J Billz's streak of fun-loving and hard-hitting music videos. Handpicked by Pi'erre Bourne for his SossHouse label, J Billz is determined to speed out of Spartanburg and race to the top of the rap game. Stay tuned for much more from the saucy southerner–including Streetz Hottest Young'n, his upcoming SossHouse debut full-length–as the year moves along.
© 2023, Seth "Digital Crates" Barmash. All rights reserved.