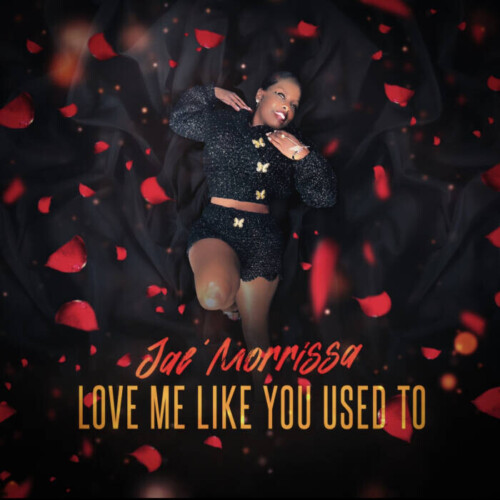 In the beginning of most relationships, the honeymoon thing is really strong. And while we all know that not all relationships are going to always be peaches and cream, the dynamic of these relationships are all the same regardless of who you're with. You're gonna go through that – the ups and downs, the highs and the lows but the question on the floor is 'Is your relationship going to survive'? 
"Lovely, is what we were/ Then ugly, somehow we turned/ Now Maybelline, can't cover these tears/ I miss the way you touch me/ The roses and the bubbly/ Before we fell to nothing/ No, it aint just me," Jae Morrissa sings in the first verse. 
This past weekend, American singer Jae Morrissa released her highly anticipated single Love Me Like You Used To and women all over the globe are calling it one of the most relatable songs they've heard. Inspired by her authenticity and passion for making real music, the songstress returned to the studio to keep it real once again – this time giving voice to her experiences in love and relationships that so many music lovers can relate to. 
After the success of international hit's like "Nobody Like Me," "AWOL (Alone Without Love)," and "Butterfly," Jae Morrissa proves she can deliver hit after hit. 
In a recent social media post, Jae Morrissa took to social media to announce the single's April 7th release date. "HEYYY!!! STAY TUNED FOR MY UPCOMING SINGLE "LOVE ME LIKE YOU USED TO" DROPPING April 7th, 2023!!!," she shared with fans around the globe. Fan love poured in with heart, fire, butterfly, and smiley emojis. It was clear that their love for her music and heartfelt lyrics were highly anticipated.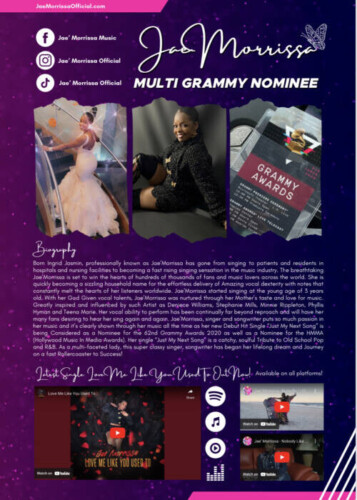 Confident in every way imaginable – from her looks, personality, education, career, and all that she's accomplished alone, the powerful, confident songstress found herself asking this puzzling question … If you had the best thing then why did you let her go? 
"Why do men stop loving women who are solid? After the honeymoon phase of a relationship is over, I saw that passion sometimes fades away and I asked myself … Why don't you love me like you used to? Truth is, replacing me ain't gonna be easy, I ain't no walk in the park and you're not gonna find nobody like me," Jae Morrissa tells Sheen as she reflects on a past relationship. 
With powerful lyrics, vocals, and a music production that blends every facet of her band together in a beautiful harmony, the artist is giving her fans something new to dance and vibe to. It's soft, loud, and confident all in one as the drumline stands out along the uptempo beat. She's showing the music industry that pop music comes in all shapes and forms. 
"Can we go back to the old days/ Like way back, honeymoon phase/ when we said our love was always/ Cuz, I'm missin' you more on the daily/ An' these nights alone are cruel/ I'm not over you/ Babe it can't be true," she sings in the hooks of her latest single. 
Jae Morrissa's new single Love Me Like You Used To is available on Apple Music, Spotify, iTunes, Deezer, and YouTube. 
For more information, Follow the songstress on IG @jaemorrissaofficial. 
© 2023, Logan. All rights reserved.