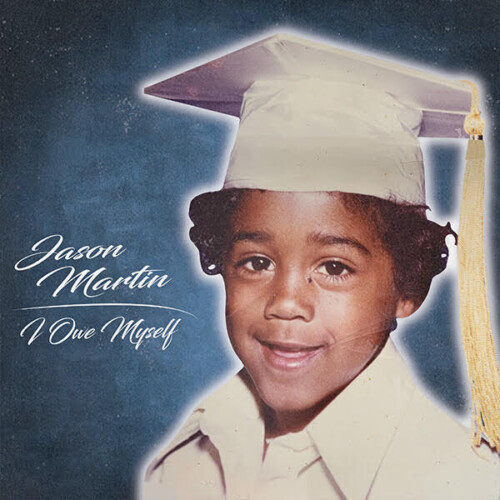 As an artist, the overarching goal is to cultivate a trusted name and brand that symbolizes cultural value and significance to the masses.   Over the last decade, the artist FKA as Problem has achieved that and then some.  The multi-hyphenate has reached great heights as an artist, producer, film director, business owner (Dubbs Coffee Shop in Hollywood), entrepreneur (his Coffee & Kush Brand) and as a fledging actor (you can catch him in the White Men Can't Jump Reboot on 5-19-23).
But as the old adage goes "there is nothing permanent except change," and change can be healthy.  As we grow it spurs new thoughts, new ideas, and new directions.  When you reach that ideological crossroads as a branded artist, you are faced with two choices; stay the course, or reinvention.  Some take the road less traveled, and pave their own path; exit Problem, welcome JasonMartin.
"It was time.  Your name is everything when it comes to this business.  Calling myself Problem at this stage of my life just felt irresponsible and counterproductive; especially when my whole existence has been built off creating solutions for others" JasonMartin affirms.  "I also felt that continuing my career using the name my parents gave me was bigger for the extension of my family tree.  Thank you 2 Chainz for giving me that extra push to do it."
To coincide with the name change, JasonMartin released his new album, I Owe Myself, which is now available.  "I Owe Myself is by far my most international piece of work" JasonMartin asserts.  "Every word, every message, every instrument was on purpose.  Nothing about this project reeks of randomness."  TDE's Punch is just as enthusiastic with his praise of I Owe Myself ""I had the opportunity to listen to this album the other night.  Phenomenal music.  Problem has always been an elite MC, but the growth and truth in this body of work is truly inspiring.  Great work champion."
To coincide with his new album, Jason also released the visual for what promises to be his next hit single "FUPAYME."  "The fact that this video is co-directed by my nephew is the true jewelry here" Jason quips.  "Kaidontrap & Kelo are the future.  With the sonics of the song being so "happy," we had to be reckless and dangerous with the visual.  I absolutely loved creating this video."
JasonMartin's new album I Owe Myself is now available.
© 2023, Seth "Digital Crates" Barmash. All rights reserved.