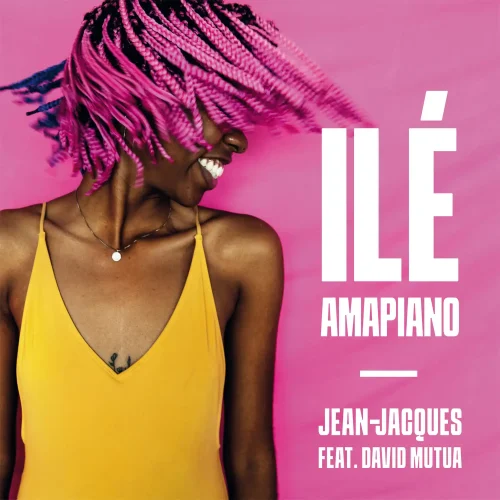 Jean-Jacques Scheifele, a multi-talented man with a mysterious origin, continues to push boundaries and explore new horizons in the world of music. Having worked with renowned bands like Miles Davis and The Clash, Scheifele has now embarked on a solo venture to showcase his unique sound and creativity. His latest offering, the ILE Dance-Mix (Amapiano), is a testament to his versatility and passion for music.
Born in northern Algeria in 1955, Scheifele's musical journey started at a young age. Guided by a teacher, he mastered his first bass lines and even built his own bass guitar. Over time, he formed various bands, captivating audiences with their rock and soul-infused sound. Their rendition of the jazz classic "Sunny" became a standout performance, showcasing Scheifele's prowess as a musician.
In addition to his musical endeavors, Scheifele also took on the role of an event organizer, further expanding his influence in the industry. With his savings and a small inheritance, he invested in quality equipment, allowing him to enhance his musical expression.
The ILE Dance-Mix (Amapiano) reflects Scheifele's artistic evolution and willingness to embrace new genres. The lyrics of the song convey a sense of unity and joy, encouraging people to come together and enjoy the music. The infectious beats and vibrant melodies create an energetic atmosphere, making it impossible to resist the urge to dance.
With this latest release, Jean Jacques Scheifele showcases his ability to merge diverse musical influences, resulting in a captivating and immersive listening experience. The ILE Dance-Mix (Amapiano) is a testament to Scheifele's creativity, passion, and dedication to his craft. It's a musical journey that transports listeners to new realms, inviting them to embrace the joy of music and celebration.
In the meantime, the new South African music style "Amapiano" has also arrived in Germany. Amapiano music is already being danced to in many clubs. Jean Jacques made the song with the support of his Kenyan friend, David Mutua.
© 2023, AMMPRO. All rights reserved.