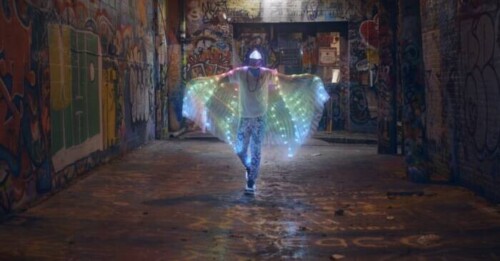 Jel'low, a pop and hip-hop artist, re-releases his song Boom Boom Boom and makes a second debut with its music video. Three singles are to be released before the summer, this one being the first. The artist's shift from the independent scene to the mainstream officially starts with this song. Listen to "Boom Boom Boom" on Apple Music, Spotify, and all other popular streaming platforms. The video is accessible on YouTube.
Stanley Turner, a hip-hop performer better known by his stage moniker Jel'low, was raised in the DMV neighborhood of Washington, D.C. His father's extensive record collection, which includes everything from Van Halen to Chaka Khan, had a big influence on the musician, who has always had a passion for music. After high school, he began performing as a DJ under the name DJ Magnetic. He began his career in the flourishing nightlife of Washington, DC as a DJ and then worked as a promoter and bartender there.
In 2015, he ran into legal problems, so he turned to writing as a way to express himself. He decided to make music his career, and in Atlanta he began writing and recording. In 2018, he published his debut music video, actively participating in every stage of its production.
In 2022, he lost his father, which inspired him to advocate for mental health issues more.
Jel'low continues to create art and use music to share it with the world despite hurdles. "Boom Boom Boom," his most recent re-release, is another example of his musical prowess. He is now preparing for a sizable public relations campaign and springtime promotional tour.
Follow – Instagram
Listen – Spotify
Watch – YouTube
© 2023, AMMPRO. All rights reserved.