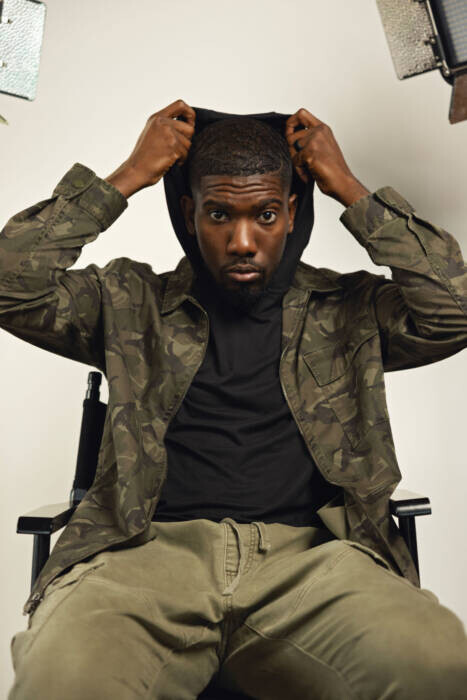 Upcoming recording artist Jeremy Hines delivers a serious message to the culture in the new music video for the track "Yellow Tape." Directed by Nitres Hines and Jeremy himself, the visual is a metaphorical PSA against gun violence and police injustice as he maneuvers around the caution tape and avoids the clowns simultaneously.
The video synopsis:
"Yellow Tape is a video that is artistically expressing concerns about police brutality towards citizens in the US, especially black men, as well as "citizen on citizen" brutality. The images and messages in this music video advocate for the saving of lives."
Also produced by Jeremy and Nitres, the first verse raps about police brutality, with Jeremy rapping, "Uh, more yellow tape, history y'all can't erase / Show me a place where running your plates won't end with a gun in your face/They claiming they patriots but they Benedict if they killing the innocent."
The second verse describes the donkey on his lap, which represents men killing each other over women. The blood on his hands could insinuate losing a loved one or taking a life. Hines raps, "More yellow tape, history y'all can't erase/show me a place where me and my brothers can have a debate and be safe/addressing the t-bone streaks like grown men nobody head get blown in/we showing love and we holding doves don't wanna get led to the wrong end of a disagreement."
"Yellow Tape" is the perfect origin point for the newfound fans of the emerging artist. Hines' latest follows his 2020 single "Wake Up," which is both available on all streaming platforms via own imprint. Expect a forthcoming project by the lone star in 2023. To stay updated on everything Jeremy Hines, follow him on his official website and social media.
Watch "Yellow Tape" below, and after, check out his entire catalog on Spotify.
© 2023, Bryson "Boom" Paul. All rights reserved.