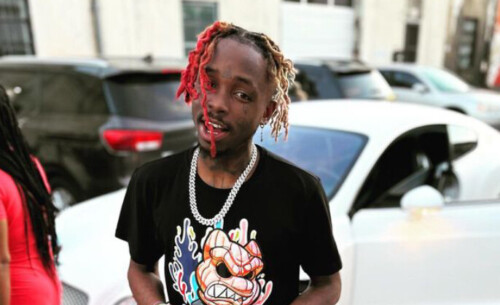 Johnny Lugautti and Yung Bleu have joined forces to create a captivating collaboration titled "Secrets." This dynamic track, featured on Johnny's recent Diablo EP, showcases their melodic prowess and explores the complexities of modern relationships. With vibrant, summer-ready production and care-free lyricism, "Secrets" captures the essence of honesty and secrets in today's generation.
In a statement about the song, Johnny Lugautti shared his inspiration behind "Secrets" and the playful twist he added to the theme. He described it as a road trip vibe, perfect for cruising with your partner on the way to the beach or a vacation. With summer vibes in the air, the timing couldn't be more fitting.
Teaming up with Yung Bleu was a strategic move for Johnny Lugautti, as he desired to infuse the track with deep-seated R&B frequencies. The collaboration was made possible through the efforts of Jay Cooper, who was managing both artists at the time.
© 2023, AMMPRO. All rights reserved.