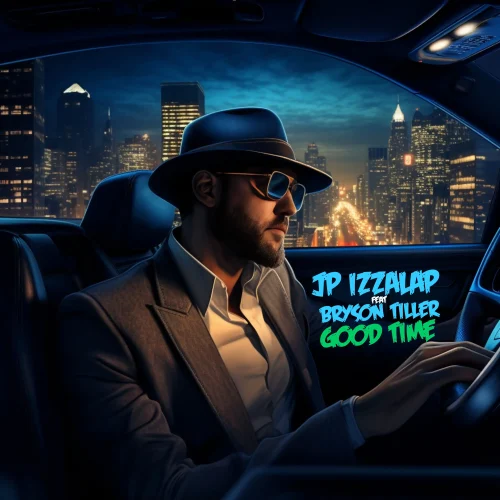 Rising artist JP Izzalap's recent journey on Spotify's Release Radar has been a whirlwind that underscores his potential to become an A-list artist and celebrity. His track "Good Time," featuring the acclaimed Bryson Tiller, skyrocketed to the #1 spot within a day of release, amassing a staggering 100k streams. However, this exhilarating ascent was accompanied by swift controversy, leading to the song's removal due to its daring exploration of adultery topics.
JP Izzalap's rapid rise to the top spot on Spotify's Release Radar magnifies his unique sound and the fervent support of his growing fanbase. In a matter of hours, the track captivated listeners, accumulating an impressive 100k streams. This achievement underscores his ability to engage audiences with his distinctive musical style and thought-provoking themes, further elevated by Bryson Tiller's notable contribution.
The song's rapid success ignited fervent discussions and debates, all centered around its controversial content. "Good Time," featuring Bryson Tiller, delved unapologetically into themes of adultery, addressing a topic that often challenges societal norms. As conversations ignited across various platforms, the provocative nature of the song led to its swift removal from streaming platforms.
JP Izzalap's journey from soaring heights to the track's eventual takedown exemplifies the power of music to spark dialogue and evoke reactions. While the track's availability was brief, its impact on listeners and cultural discourse remains indelible, indicating JP Izzalap's potential for stardom.
The rising trajectory of "Good Time (feat. Bryson Tiller)," its swift removal, and the subsequent discussions are evidence of JP Izzalap's ability to captivate and resonate. This, coupled with his readiness to explore controversial topics, positions him as a dynamic artist poised to ascend to A-list status and celebrity with the right support.
As JP Izzalap navigates the aftermath of this eventful release and the ensuing controversy, his ability to stir emotions and conversations through music is undeniable. His fearless approach to addressing taboo topics, in collaboration with Bryson Tiller, solidifies his position as an up-and-coming force in the music industry, poised to leave an enduring mark on the landscape of contemporary music.
The track "Good Time (feat. Bryson Tiller)" can still be heard on a renegade listen here: https://www.youtube.com/watch?v=H8_ArzuLD90.
About JP Izzalap:
JP Izzalap, also known by his self-produced alias PureBread Pro, is making waves in the music world. His hit "Skip The Games," featuring T-Pain, garnered 100,000 Spotify streams in just one day before being taken down due to its bold content. Similarly, his collaboration with Bryson Tiller on "Good Time" soared to #1 on Spotify's Release Radar before its removal. These rapid successes signal JP Izzalap's emergence as a game-changer, capturing attention and anticipation across the industry.
About Bryson Tiller:
Bryson Tiller is a celebrated artist known for his soulful and captivating musical style. With a unique blend of R&B and hip-hop influences, Bryson Tiller has left an indelible mark on the music world.
© 2023, AMMPRO. All rights reserved.