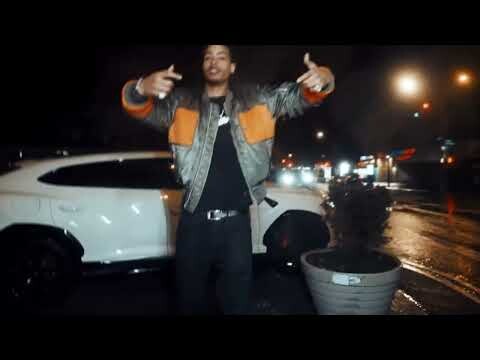 Jay Critch dropped the video for "Minutes" off of his recent album Jugg Season. Featuring slow-burning production from Luca Beats, Critch creeps over the track's understated instrumental with his natural gravitas on full display as he rings off a barrage of stone-cold flexes. In the video directed by Chinola Films, the rapper and Michael Kors-approved model on a cold, rainy night in Brooklyn, though with his entourage beside him with umbrellas in hand next to their fleet of white Lamborghini trucks, the crew could easily be mistaken for the baddest bunch of villains in Gotham with Critch at the helm. 
On Jugg Season, Critch invites fans into his world, ready to fulfill the potential he radiated when he first popped onto the scene. Critch slings street anthems with leisurely menace and authority, and on Jugg Season, he transitions from student to teacher, experimenting with different sonic palettes while offering wisdom, motivation, and a fresh perspective on his life. Infusing metaphors, punchlines, and double entendres into his tough-talking bars, Critch proves that his pen game has only improved over the years. Jugg Season is home to a brand new verse from hip hop legend Max B, and while he's still fairly young, the rising rapper doesn't falter in the presence of an industry veteran. 
© 2023, Seth "Digital Crates" Barmash. All rights reserved.