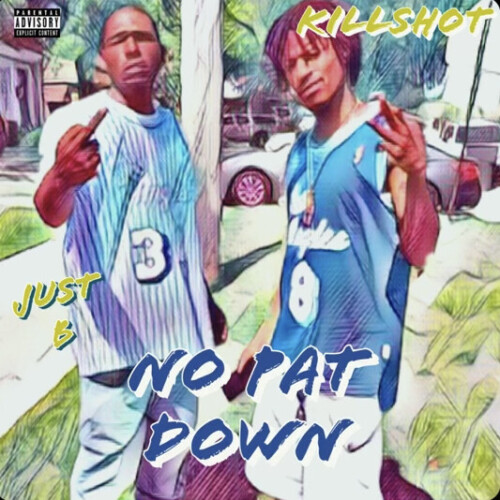 Just B is an upcoming artist who has been making waves in the music industry lately with his unique style and fresh sound. His latest release, "No Pat Down ft. Killshot," is a testament to his talent and promise as a rising star.
The song "No Pat Down" is a collaboration between Just B and fellow artist Killshot. It is a high-energy track with a catchy beat and infectious lyrics that are sure to get listeners hooked. Just B's smooth flow and Killshot's raw delivery complement each other perfectly, creating a dynamic track that is sure to become a fan favorite.
The song's title "No Pat Down" is a reference to the security measures taken at airports and other venues. The lyrics touch on the theme of freedom and the desire to live life without unnecessary restrictions. The chorus of the song is particularly catchy, with the repeated phrase "No pat down, I'm free to go" serving as a rallying cry for those who value personal liberty.
Just B's talent as a rapper is evident throughout the song, with clever wordplay and intricate rhymes that showcase his skill as a lyricist. Killshot's contribution to the track adds a gritty edge that perfectly balances out Just B's smoother style.
Overall, "No Pat Down ft. Killshot" is a standout track that is sure to get people talking about Just B and his bright future in the music industry. With its infectious beat, catchy lyrics, and impressive performances from both artists, this song is a must-listen for fans of hip-hop and rap. Keep an eye out for Just B, as he is definitely an artist to watch in the coming months.
Listen Now: https://music.apple.com/us/album/no-pat-down-feat-killshot/1687799503?i=1687799504
© 2023, Logan. All rights reserved.