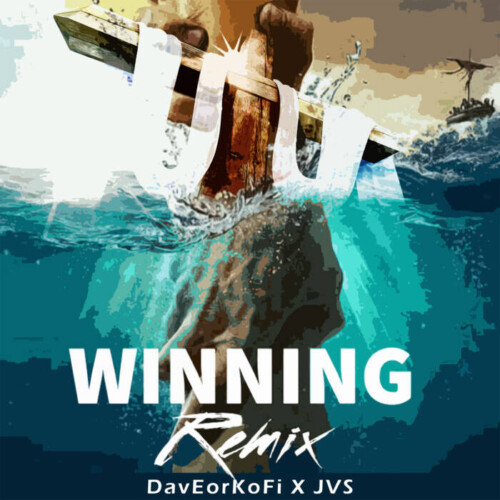 UK rapper Jeremy-Von-Sammy (JVS) is dropping the  biggest afro-gospel summer hit of the year in heady new single, 'Winning' (Remix). 
Winning (Remix) has swiftly gained hype and traction on TikTok. Since 2020, the single has been one of JVS's most-requested remixes — so that's why, this summer, JVS is honouring his fans and his faith with the afro-gospel hit. Originally released by DavEorKof, JVS puts his own masterful flavour on the remix, with a verse that sees him open up about his difficult past and speak the raw truth about his relationship with Jesus. Best of all? The track is a major bop. 
It's impossible to listen to JVS and not catch the positive, powerful vibes he projects when rapping about breaking free and finding light: 
JVS's new verse on the track was inspired not just by personal experiences, but also, biblical  verses including John 8:36, Romans 6:5 and 2 Corinthians. The result is an empowered lyrical take on the strength of God's love: "I was in a hold, yeah / under submission / now  I'm finally free / broken out of my prison … You picked me up from off the pavement /  Showed me love / That's so amazing / That's why every day I gotta praise him." The single's  artwork reflects JVS's verse, with wooden temporary boats, a cross and a hand being pulled  from the deep sea up into the air, symbolising the rapper's rebirth after God saved him. 
This bold afro-gospel worship track is for anyone who has ever wanted to give up because  they didn't think they were good enough.
© 2023, Seth "Digital Crates" Barmash. All rights reserved.