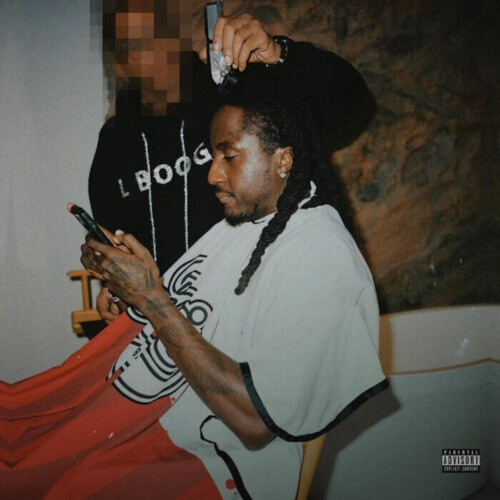 Atlanta's own K Camp is making waves in the hip-hop scene once again with his latest single and video release, "Even Steven," out today, from his upcoming EP, "Spin the Block." The single, produced by Keyman, is a testament to K Camp's undeniable talent and his ability to consistently deliver music that resonates with fans worldwide. The 6 song EP will be released May 26, 2023 through RARE Sound/MONOPOLY Distribution.
The video, directed by Sylvester Silver III a.k.a. Picasso, showcases K Camp's dynamic stage presence and electrifying performances that leave audiences wanting more. K Camp recently completed his successful headlining "Pretty Ones Tour," where he sold out multiple markets including Dallas, Charleston, Charlotte, Columbus, Denver, Memphis and 2 back-to-back dates in Atlanta which left fans craving for more. 
The video for "Even Steven" was shot during the tour and captures the energy and excitement of K Camp'slive performances. From packed venues to dancing women and super-fans getting autographs on bare breasts, the video is a visual representation of the wild ride that is tour life. 
"The energy was amazing on this tour," says K Camp. "It was great to be out connecting with my fans again and I'm already working on bringing them something new. I'm excited to share this new video and the upcoming EP with them. I dedicated this EP to my fans, especially the ones who came out to the 'Pretty Ones Tour.' This is a pre-warmer to what's coming next.  There is a lot of new music in route to the fans!"
K Camp is set to solidify his position as one of hip-hop's finest. The EP, which features six tracks, promises to be a game-changer in the rap scene. By popular demand, K Camp will hit the road again this June, performing new shows in more cities. K Camp's impact on hip-hop cannot be overstated, and with "Even Steven" and"Spin the Block," he continues to push the boundaries of the genre. Fans can watch the video for "Even Steven" now and stay tuned for the EP release on May 26, 2023.
© 2023, Seth "Digital Crates" Barmash. All rights reserved.