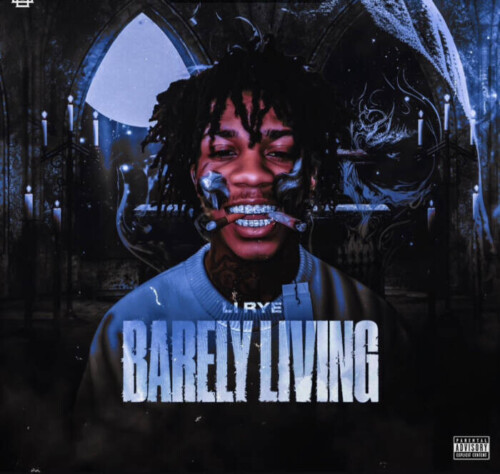 Li Rye has taken the rap game by storm and in the past two years has accomplished more in his career than most industry veterans. With Non-stop drops from singles to videos, to full projects, Lil Rye has been chasing greatness and is starting to reap the benefits of his tireless efforts. His voice is unique and his music is authentic. Pairing that with his work ethic it is clear to see that Lil Rye is an influential artist on the rise. He balances going viral on social media with making high-quality visuals and is becoming a voice of his generation. He sets himself apart from the pack by clearly being different and most importantly by being himself.
He has a keen focus on lyrics and has been improving his craft as a lyricist recording around 6 songs per studio session he has rapidly upgraded his sound and polished his image. The "Switch" rapper is pushing boundaries hailing from the town of Mobile, AL. In 2021, Li Rye began releasing music and dropped his debut EP Emotional Demon. Shortly thereafter, DJ Booth hailed him as one of "10 Rappers You Should Know Right Now On Audiomack." He is building a solid team around his talent including his management, production, and videography. Wise to the game Lil Rye is excelling in his career and growing as an artist. He is motivated by family and his people have given him a purpose to stay on the grind and be consistent with his music.
His catalog is already deep, his features and collaborations are all amazing, and he has a TON of music unreleased and ready to roll out. He stands on his business and works with the people he wants to work with out of respect and loyalty. His morals and wise ways of working will take him very far in this business.
It didn't take long for Li Rye to catch the attention of hip-hop legend and entrepreneur Gucci Mane. Earlier this year, Rye inked a deal with 1017 and has been hard at work releasing music ever since. The proof is in the numbers. The Mobile, AL native has taken a page out of Atlanta legend Gucci Mane's book by consistently dropping back to back music. Li Rye has released over 15 new videos this year as he continues to feed fans with consistent music and video releases.
He also recently released his debut 1017 project Go Li Rye on Fri, June 9. Prior to the release of the project, Li Rye's top tracks, "Racks" and "Did Bout That" garnered over 1 million views on YouTube and climbing. To date, Li Rye has accumulated more than 12 million streams in the US and over 15 million total YouTube views.
He drops music and visuals almost on a weekly basis to keep his fans satisfied but also eager for more work. He is in tune with the streets as a consumer and has a true passion for music which is partly what makes his music so great. He knows "what not to do" with his music which makes it a lot easier to keep his foot on the gas pedal while feeding his fans with new work. Coming soon expect more full projects and a lot more visuals to support those efforts.
He aims to be the best artist he can be and win over the majority opinion of music fans. He is quickly becoming a strong voice for his generation and there are great things in his future!
© 2023, Seth "Digital Crates" Barmash. All rights reserved.