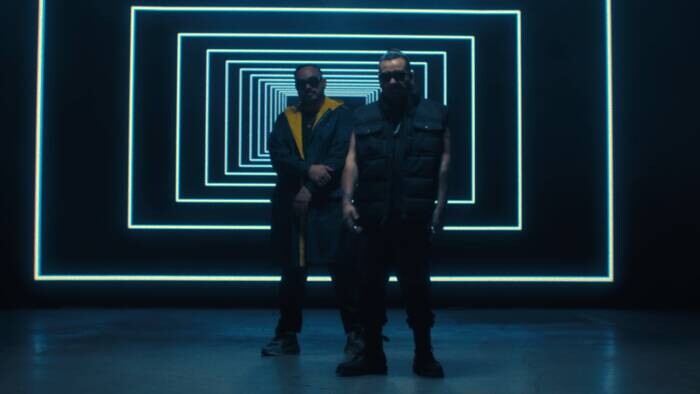 Emerging act Los Onderos explores the vices that affect us in life in their new song and visual, properly-titled "Poison." Shot by Bandwith, the song and visual showcases Los Onderos' unique blend of tongue-bending lyrics, laid-back 90's beats, and soulful boom bap sound. Reflecting on the damaging qualities we frequently embrace is strongly encouraged by this thought-provoking song. "This visual masterpiece delves deep into the haunting realities of the vices and poisons that seep into our lives," Los Onderos wrote in the video's description.
"Poison" is a remarkable work of art as each scene brings forth a kaleidoscope of emotions, leaving you spellbound and introspective. The song and visual is a thought-provoking exploration of the choices we make and the demons we face. It challenges us to confront our own vulnerabilities and question the vices that may linger in our lives.
Brief background on the new sensation, Los Onderos is the groundbreaking rap duo from Los Angeles who show a tremendous amount of promise in becoming one of the biggest superstars in today's music. "Poison" is the perfect origin point for newfound to hop on the bandwagon as the duo ascend to buzzworthy attention. Join Los Onderos on this unforgettable journey of self-discovery, as they use their unique 90's boom bap sound and innovative cinematic techniques to shed light on the vices and poisons we encounter in our existence.
"Poison" is available across all streaming platforms. Feel free to check out Los Onderos new music video below, and afterward, feel free to follow the duo on social media.
© 2023, @BWyche. All rights reserved.