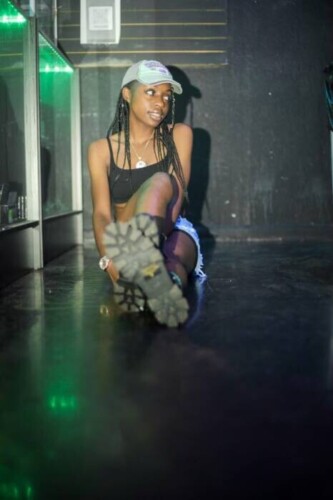 LQ is a singer/songwriter and actress in the making. She hails from Vidalia, GA, and was born on October 13, 1996. However, her life took a turn at the age of 16 when she discovered that her parents weren't her biological family. Fast forward a few years, and both of her parents passed away, leaving LQ feeling lost and alone. She decided to reach out to her biological family and give them a chance, but life had other plans for her.
LQ went through some tough times, including sleeping in her car, getting beaten up, and being raped by a man. However, she never let these hardships bring her down. She always had a passion for music and started singing in church when she was just five years old. LQ even played the drums in church, so music was always a part of her life.
After graduating from high school and college, both in Vidalia, LQ pursued a welding career in 2019. However, her true calling was music and acting. She appeared on a popular podcast called "Fresh & Fit" and an episode of "Cheaters," both in 2022. LQ has worked hard to come out of poverty and overcome the struggle of living paycheck to paycheck.
LQ's best advice to others is to keep fighting, even when life gets tough. She wants to use her music to make people feel great and possibly work with companies like Disney to create more in the music and production industry.
LQ finds inspiration in all aspects of music, from the beat to the lyrics. Her goal is to put herself out there more and do more pertaining to her music and acting career. She's currently working on an external project (EP) that will be dropping soon, so be on the lookout.
LQ's journey to success is a testament to the power of resilience and determination. From sleeping in a car to making a name for herself in the music industry, LQ is proof that with hard work, anything is possible. We can't wait to see what she does next!
As LQ says, "sometimes life is hard, and other times it gets easy, as long as you are living to even fight, be proud." And we're certainly proud of LQ for all that she's accomplished so far. Keep shining, LQ
© 2023, Logan. All rights reserved.