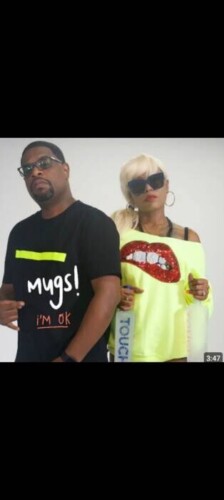 The music world is in a frenzy after artist Mugs International a proclaimed vice lord once signed to Scott Storch. Teams up with Dj Norap a member of Cam'ron's dipset division and drop a new record. The song shows that Mugs International can compete with Nicki Minaj and Cardi B when it comes to lyrics. And Dj Norap the CEO of TNF/Empire is on his way to being the next Dj Khaled.
The video not yet released showcases Mugs International in boss mode pushing her Tesla and her Mercedes Benz and showing the haters that a female can ball in this game."She reminds me of Foxy Brown but more lirical," says RRC/Empire exec Rob Run Corleone. "I just want to make good music," says Mugs International. "She is an old friend of mine. And I wanted to see her win," says Dj Norap. The original version features State Property member Oschino and is also available on all platforms. For right now TNF/Empire is set to release the new 'Tuff Crew', album and is also working with Gucci Gordy on releasing parts of each album on Onerpm. Regardless Mugs International finally gets her turn from the streets to the microphone.
© 2023, Leonard Magazine. All rights reserved.