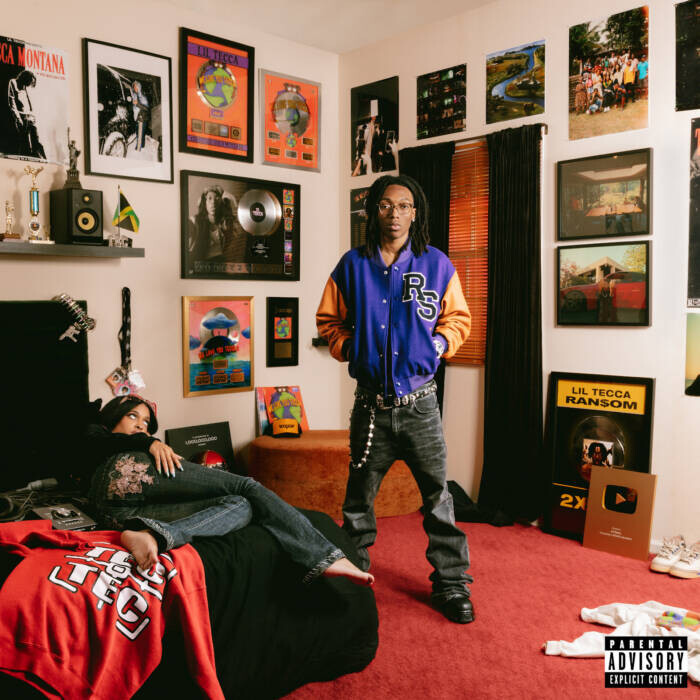 Multi-platinum sensation Lil Tecca releases his third studio album, TEC, via Galactic/Republic Records. At just 21-years-old, Lil Tecca delivers a masterclass in authenticity with TEC, reaching new heights with his lyrical talents, melodic prowess, and top-tier production. The album opens with the electrifying  "Yves," featuring production from chart-topping powerhouse BNYX. Later on the project, Tecca reunites with long-time collaborator and Internet Money foreman Taz Taylor on the standout record "Gist," showcasing his confidence through its charismatic and catchy chorus. "Dead or Alive" has Tecca exhibiting his triumph over the challenges he has encountered on his rise to fame, underscored by arresting production by Internet Money. The album concludes with "Monday to Sunday," a heartfelt tribute to Tecca's day-one friends.
Reflecting on TEC, Tecca shares, "When fans listen to me, I think they see themselves to a degree. They see someone who has gone through what they've been through—or are going through. I want to be proof that it's possible to overcome any trials and tribulations…I'm going to keep my chin up, so keep your chin up. It's not a façade either; it's TEC."
Lil Tecca set the stage for the album's release with a trio of singles, most recently "HVN ON EARTH" with Florida powerhouse Kodak Black. The record has already amassed a staggering 21 million streams and counting, and has entered the rotation of radio stations worldwide.
In celebration of the album's release, Lil Tecca is hosting an in-store album signing at the iconic Looney Tunes Record Store in Long Island on Tuesday, September 26 at 5 pm EST. Details can be found HERE.
© 2023, alanna. All rights reserved.