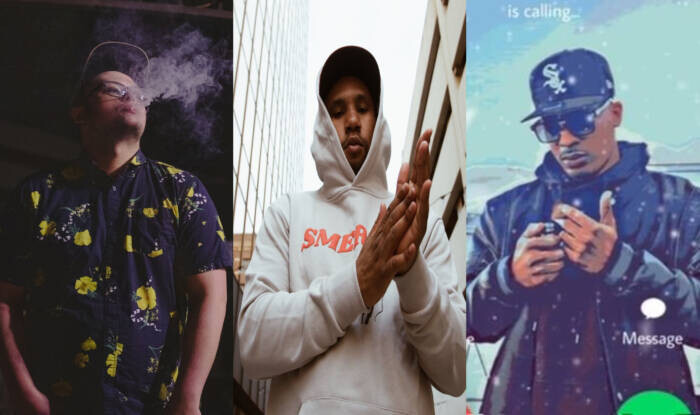 After collaborating with both co-features on separate occasions, Nahvi, a fast-rising star in today's music, conjoins the collaborators for a red-hot new single called "Around." Featuring Gerk Major and DK, the three combined early 2000s hip-hop with new age dance bop for a sing-a-long hit that will keep you dancing all summer long.
Similar to the Nelly hit "Shake A Tail Feather," the collaboration infused uplifting energy with heavy beats and commanding lyrics, and made it irresistible. The track's pulsating tempo ignites sets the mood right, ensuring a good time for those who listen. The trio make an undeniable mark on hip-hop behind the new release.
Together, the track with a nostalgic essence, adding depth and substance to its already captivating nature. This bonafide hit transports listeners to a euphoric atmosphere reminiscent of roller rinks and discotheques. Making for not only a feel-good vibe but a memorable moment between the tree and the fans.
"Good times make great memories," they said in the press release.
Navhi and Gerk Major have collaborated before and generated a huge buzz, which led to fans begging for more among following the star's respective careers. All three artists are currently working on forthcoming projects scheduled for 2023. "Around" is the perfect introduction for newfound fans and the origin point to follow all the new sensations journeys.
Available now on nahvi made it, stream the new collaboration below, and for more on the new artists, follow them on social media.
© 2023, Bryson "Boom" Paul. All rights reserved.