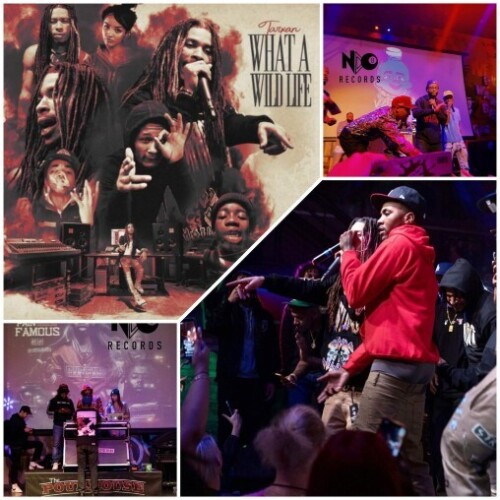 NDO Records aka 'No Days Off' Records is a music group founded in the year 2020. Before they decided to fully take on the music industry and form as a true music group artists named Tarxan, King Savage and Boss Sleep had already created a lot of noise in the Minnesota
hip-hop scene in the 2014-16 era starting with viral remixes to charted songs such as G herbo's "Computers" and Chief Keef's "Faneto". After this the NDO name kept getting mentioned in their music and started buzzing around Minneapolis and Saint Paul for years. In 2020 CEO And Founder Tory Barber publicly known as "Trap" decided to invest in their music and created "NDO Records".
Since Taking on this journey the team has expanded a lot! Picking up newcomer artists such as SB Maxx, Cartel Blo, Hill Mill, MB Huncho and King Tman which is only helping them emerge even more. Some notable songs released by the artist are King Savage – "Only for the real pt 1 & 2." Tarxan – 'Dirty Money ", Boss Sleep – "Trust Issues", Mb Huncho ft King Tman – "I Know" and last SB Maxx – 'Hopeless Nights." Along with releasing music, they have thrown and performed at plenty of shows. Tarxan is known for popping up anywhere and putting on energetic performances with local artists and they also brought out Bobby Raps, Lerado and Cashinova to Minneapolis MN with Water Wave TV to perform with them.
In 2021 NDO Records decided to make a big move for the company. Mr. Barber leased out a studio space to help his artist get more access to studio time and also build his network connections with other artists and engineers in the city. Soon after that he connected with music industry accredited engineer "YP Engineering " to help with his artist music production. Since then, they have released many singles and music videos from the recordings there. Most recently artist Tarxan released a project named "What A Wildlife " that includes 13 songs that already have two visuals published with more to come. NDO also has a project named "Class Is In Session" that dropped on May 5th, 2023, which will be their first collective album that includes everyone in the group with also a few special features.
The IG Page is: @ndo_records
© 2023, Logan. All rights reserved.