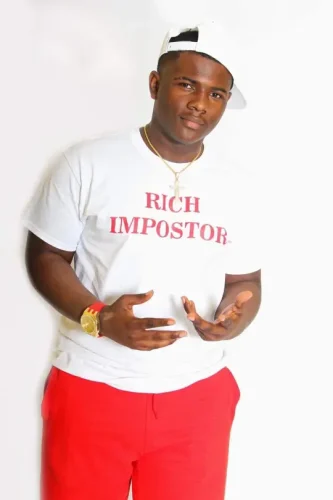 In the ever-evolving world of music, emerging talents continue to captivate audiences with unique attributes and influences.
NFL TaeJones, a 17-year-old artist hailing from the charming town of Opelika, Alabama, is quickly rising to prominence. his physical presence in sports is as notable as his immense musical talent.
Drawing inspiration from a diverse range of artists including No Cap, Lil Wayne, The Game, and Drake, NFL TaeJones infuses his music with a blend of influences that sets him apart in the industry.
He embarked on his musical journey with a deep passion for creating music that resonates on a personal level with his listeners.
Despite his youth, NFL TaeJones is already making waves in the music scene. His height of 5'10" is just one aspect of his unique identity.
His hometown, Opelika, Alabama, has played a significant role in shaping his artistry, adding a distinct flavor to his music that connects with audiences.
While his real name remains undisclosed here, it adds an authentic touch to his persona, emphasizing his commitment to creating meaningful music that reflects his genuine approach to the craft.
As NFL TaeJones continues to refine his talent and sound, he is poised for a bright future in the music industry.
Keep a close watch on this rising star from Opelika, AL, as he continues to captivate audiences with his music, transcending his physical height and making a lasting mark on the music scene.
© 2023, AMMPRO. All rights reserved.