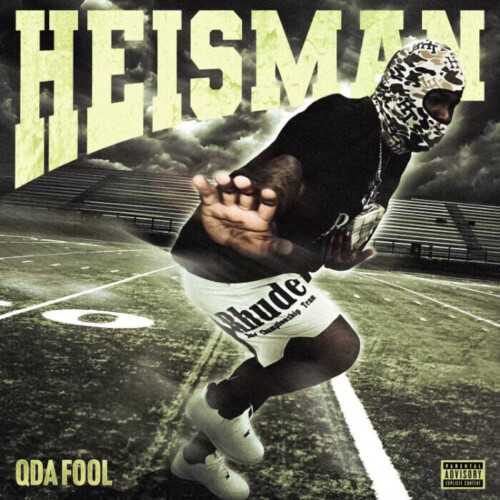 Maryland rapper Q Da Fool has just shared his homecoming single "Heisman" ahead of the release of his comeback mixtape Home Detention, out 6/2. Hailing from the small town of Largo, Q Da Fool has long been a clear-cut DMV standout, carving out his own distinct lane in which he shares detailed stories of his lived experiences and the street life in Maryland – showcased on hit singles like "Win" (9.4M streams) and a momentous collaboration with Shoreline Mafia. Having released a slew of countless dynamic street anthems and projects with the likes of Kenny Beats and Grammy award-winning producer Zaytoven, he's distinctly chosen not to follow in the footsteps of his area's go-go wave – an artistic decision that has allowed him to fully flex his gritty lyricism and energetic flows. Fresh off the release of his I'll Be Back project to kick off his year, "Heisman" serves as Q Da Fool's first release since being free, after serving 18 months in jail – and he has a lot to get off his chest.
As Q Da Fool continues to keep his foot on the gas, he's working to capitalize on his built-up momentum. On "Heisman", Q Da Fool is expanding upon his dynamic street-heavy sound by asserting his authority through his unwavering delivery and rapid-fire flows – "Stayed in my lane and I steady was risin'", he raps with force towards the end of the chorus. Named after the trophy awarded to the most outstanding player in college football each year, "Heisman" finds Q Da Fool using the track's menacing hook to creatively mimic the trophy's stance, hitting his haters with the stiff arm in the process. With his signature street flair on full display, as he swiftly tells candid tales and riddles off his cannon of no-nonsense bars, Q Da Fool is using the release of "Heisman" to further cement himself as an essential artist and storyteller in the Hip-Hop game.
© 2023, Seth "Digital Crates" Barmash. All rights reserved.