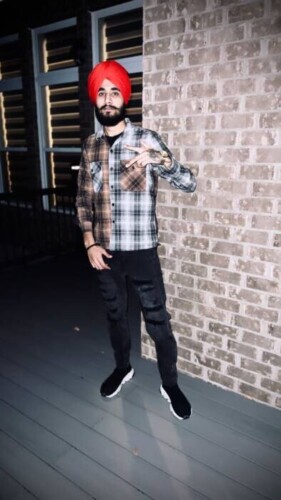 Ramgharia is a Punjabi rapper who lives in America. He dropped his first track "she said she's in love" in 2019 and he dropped his first music video in 2020 which got half a million views and people started recognizing Ramgharia as a rapper. Ramgharia's Instagram profile got 50k plus followers. Ramgharia has released a couple of tracks with Aj records company. With 100k views on youtube official Ramgharia started his career in 2017 and he dropped his first track in 2018 then he dropped his EP "513" after a couple of singles and Ramgharia got featured with Prince Bopp – An American rapper from Ohio. After that Ramgharia get featured with a couple of new Punjabi rappers and after that his YouTube channel got terminated by YouTube cause of some reason. In 2021 he started his new YouTube channel which got one hit and has more than 1k subscribers now. Ramgharia shared a poster of his second EP "roses on gun" which is dropping soon and it seems people are waiting for that.
Ramgharia https://g.co/kgs/TkT88y
© 2023, Logan. All rights reserved.