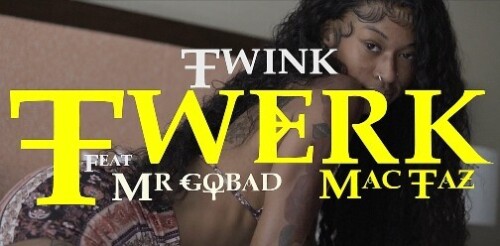 Terrance Hughes A.K.A Boy Boy Twink is a determined independent rapper with a national appeal. At first listen to his music it's evident that this Bay area music maverick has the power and the talent to become a household name on the urban music landscape. With uncensored emotion, hard-hitting beats and honest melodies, Boy Boy Twink's songs tell the story of a unique path. From tragedies and heartbreak to glory and triumph, the explosive wordsmith takes you on an inspiring journey.
Boy Boy Twink infuses his music with the flavor and spirit of the Bay area in California. He shows the true grit of his town. His songs include a realistic portrait of the city from the hood to the suburbs. His music incorporates an element of realism and rawness that is authentic and seldom seen on today's musical landscape. Boy Boy Twink's lyrics convey a musical diary of sorts. Equally important, his musical influences include E-40, Mac Dre, Suga Free, Lil Wayne, Mac Mall, 2Pac and Jeezy.
The rising rap star is currently riding high and making an impact with his latest music video entitled "Twerk Sumthin" featuring Mr.Go Bad and Mac Taz. The song is a head bopping club anthem with a catchy hook, top notch production and raw lyricism. The single is garnering accolades and airplay on mixshows from around the country. Boy Boy Twink sits at the helm of Knockdown Entertainment, which is under the umbrella of CW-One Music Group, LLC.
Boy Boy Twink looks to excel where his contemporaries have failed by supplying the streets with a steady dose of marketable Hip-Hop that appeals to a mass audience. Boy Boy Twink's poetic rap lyrics give insight to the very soul and core of his motivation and unrelenting desire to achieve the ultimate level of success. Respect the grind and join the movement.
Instagram: @officialboyboytwink
Company Label Website: https://cwonemusicgroup.com/
© 2023, AMMPRO. All rights reserved.