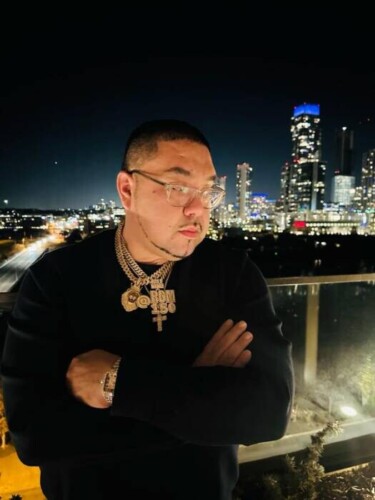 Queens NY native, Rene Martinez, known to many as RGM150 has had quite a run since re-establishing himself back into the music industry during the height of the pandemic in 2020. With the opening of Hoolie Nation. A record label that houses such names as G.O aka G.ame O.ver, Chunk Norri$, FW Deem, Chino Loc and many more, they have garnered Millions of streams and thousands of fans worldwide getting the attention of big players and labels in the industry today.
The new power house company provides "Major Label" resources to independent artists as services or through publishing partnerships that usually in most cases aren't available to off-string artists and producers. The label has a unique financing option that lets artists buy their shares of their publishing and royalties. Unlike most labels Hoolie Nation is designed to keep the artists linked in as partners rather than the usual methods that keep the artist in debt and in "the red".
Gaining nationwide attention through news & social media has made Hoolie Nation one of the fastest growing Indie Labels in the music industry today. With artists in over 8 different states and 12 cities the company's reach is more than your normal indie label. Multi-City releases and opportunities keep the label moving in the upward direction as its artists maintain a growing fan base.
"Good Relationships Equals Good Business".
With RGM150's roots in NY, Hoolie Nation links all its members to a strong network that most other cities don't have a connection to. Being plugged with major labels, radio stations, journalists, bloggers, Dj's, artists and executives the label acts as an active bridge linking independents to the limelight of the industry. Services include and are not limited to: consultations, media publications, press runs, blue check verifications, label meets, PR representation, celebrity artist contacts, executive contacts, DJ network relations, playlist placements, touring opportunities.. etc
"RGM150 is really doing his part in bridging the gap between industry and in the streets."
Chino Loc an artist of Asian descent that hails out of the city of Austin, Tx sure makes it clear to our team that there is no stopping them. With an already established career as an artist he teamed up with Hoolie Nation and has embarked from a local celebrity to now stampeding fans nationwide. "The price went up" he yells as he walks back into the recording booth at LifeSound Studio. A music studio owned by RGM150 in Austin, Tx that facilitates artists such as Sauce Walka, Talib Kwali, and many more.
All state of the art, all top notch. It's definitely a must see if your in the Austin area of Texas.
All set with an arsenal of music and a roster set for a military invasion. RGM150 and Hoolie Nation plan on releasing a string of Mixtapes under the brands flag. With the first being "Hoolie Bizz" Volume 1. A collective by G.ame O.ver featuring a lure of NJ artists including Lil Neef, Sam Black, Rilla Gauge, Jiggy Germ, and Fury.
With more in their vault to be released, be prepared to see a lot of Chunk Norri$. Hoolie Nation's Latin artist that's heating up the airwaves internationally. With hard drives filled with hits and club bangers RGM150 & Chunk Norri$ are active and already spinning the heads of execs at label meetings turning down offer after offer determined to stay independent and build their budgets and net worth on their own. Stay tuned….
© 2023, Brxton. All rights reserved.