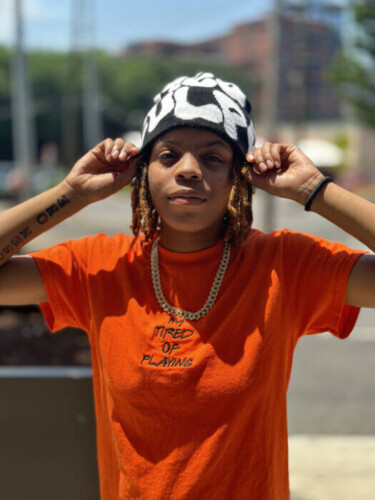 In a pleasant turn of events, Nidawayy has emerged as the newest bright star of the Nashville rap scene. This young dynamo has been creating waves faster than a racing bullet at the age of just 19. Nidawayy is demonstrating with her second music video in less than two months that she isn't fooling around and that she is here to stay.
Imagine a 19-year-old rap sensation who is fresh-faced, sassy, and about to release her second music video. She has an irrepressible flow that captivates listeners and makes them feel a little envy. It's as if she has a direct line to the creative gods. Nidawayy is turning heads left and right with her tight, well-tailored rap style.
That's not all, though. In just two short months, this little genius has amassed over 100,000 streams on Spotify, where he also rules. All right, everyone. Nidawayy has quickly gained the attention of music fans worldwide in the time it takes most people to select what to eat for supper. She clearly possesses the golden touch.
And now is where things really start to heat up. Nidawayy released her newest music video for "Dead Roses" on Juneteenth, a day that has great significance for the African American community. Why, you inquire? So, be comfortable for this is a tale of freedom and independence. The song "Dead Roses" is a remembrance of all the people who have wronged her, and Nidawayy believed that by releasing it on Juneteenth, she was expressing her independence from the past and embracing a better future. Talk about making a statement!
Take a look at Nidawayy's Instagram account, @nidawayy_skuwop, if you're still not convinced that she is a force to be reckoned with. Every post she makes reflects her colorful personality and captures the way she combines wit, flair, and unapologetic confidence. She is more than just an artist; we can't get enough of her vibe.
So Nashville, prepare to be shocked. A rising talent in the rap world, Nidawayy is swiftly establishing himself as a major force. She is demonstrating that talent knows no bounds and age is just a number with her incredibly quick journey to prominence. We are eagerly anticipating what this unstoppable force of nature has in store for us next. Watch out, because Nidawayy is here to stay and is poised to ignite the rap scene with her unstoppable talent and furious spirit.
Instagram: https://www.instagram.com/nidawayy_skuwop/
Spotify: https://open.spotify.com/artist/2SbflJeuVGaJfW7S1Igq16?si=o9VQQO-OQuumyEgQ0-2Veg
© 2023, Logan. All rights reserved.