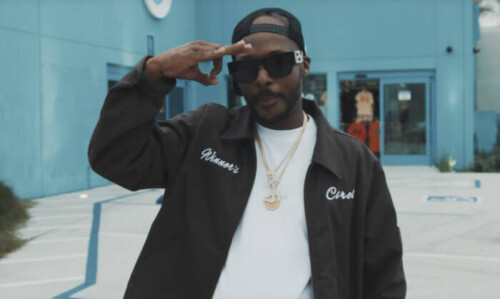 In today's rapidly-evolving music landscape, few artists bring the raw emotion and pure talent that captures listeners instantly. One such artist on the rise is Rob Law, who has released his newest single, "Street Love". If you've yet to hear it, it's high time you plugged in.
Rob Law is no stranger to hardship. Hailing from Compton, CA, he faced numerous challenges as a young boy navigating the labyrinth of the foster care system, dodging the clutches of gangs and the weight of poverty. Amidst all this chaos, a young Law found solace in poetry. These poetic leanings, unknown to him at the time, were not only his refuge but would also become his ticket out of a troubled life and into a promising career.
When asked to describe his sound to a newcomer, Rob Law brilliantly captures it as, "If Tupac crossed over with Nipsey Hussle." Now, that's a strong blend of old-school grit, modern flow, and a poetic touch. True to this definition, "Street Love" gives listeners a taste of what Rob Law's music essence is all about.
Beyond its melodious charm, "Street Love" is a passionate project that aims to bring together the diverse street cultures of LA. Rob collaborated with fellow artists, "Yelohill" and "$tupid Young", both of whom hail from different backgrounds in LA but share a common dream: unifying the streets.
This ambitious project culminated in a dynamic music video, boasting participation from over 100 people, delivering that unmistakable west coast rap vibe. It stands as a testament to the power of music and community, emphasizing the importance of representing one's roots. Whether you're from Compton or any other hood in LA, the song resonates a message of unity, respect, and pride in one's origins.
The music video for "Street Love" is a masterful creation by Rob Law, The ill Movement, and Will Raver. Their combined efforts brought the song to life visually, reflecting the soul and ethos of LA street culture. This collaboration perfectly encapsulates Rob Law's vision of unity and respect.
"Street Love" is not just a song – it's an anthem, a movement, a testament. Rob Law, through his talent, experiences, and collaborations, presents a fresh, authentic voice in the rap world, echoing the sentiments of those who've lived the LA street life. As Rob Law continues to rise, he remains a beacon of hope for many, proving that no matter where you're from, with passion and persistence, you can turn adversity into artistry.
© 2023, Tedfuel. All rights reserved.