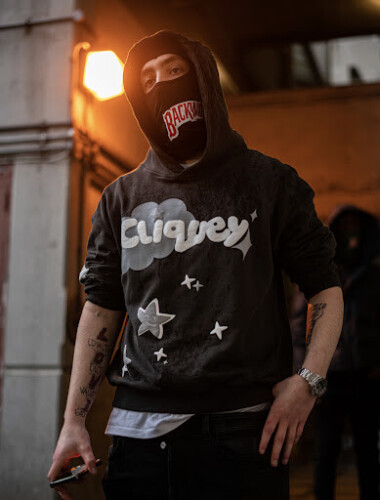 North London rapper Ronzo is back with a brand-new single that is sure to make waves in the music industry. "Fly Away" is a raw and powerful anthem that showcases the 17 years old rapper's unique and pioneering style of LOFI Drill. With over 50 million streams already under his belt, Ronzo is one of the most exciting talents in the game and his latest release is proof of his undeniable talent.
With production driven by Nilly, the new single is a message from Ronzo about his struggles and triumphs, delivered with honesty and passion. The lyrics are a reflection of the artist's journey, highlighting his determination to overcome adversity and achieve his dreams. The song carries an inspiring message of hope and perseverance that will resonate with listeners all over the world. Ronzo's sound is a fusion of gritty, underground hip-hop with a fresh and modern twist. His music is a celebration of authenticity and self-expression, and his new release "Fly Away" is a perfect example of this. The song's powerful beats and hook-filled chorus will get listeners moving, while the lyrics will touch their hearts and inspire them to pursue their own dreams.
The production quality of "Fly Away" is second to none, with a polished and professional sound that showcases Ronzo's attention to detail and commitment to delivering top-quality music. The song is a testament to his dedication to his craft, and his passion for making music that speaks to his fans and connects with them on a deep level.
© 2023, Seth "Digital Crates" Barmash. All rights reserved.