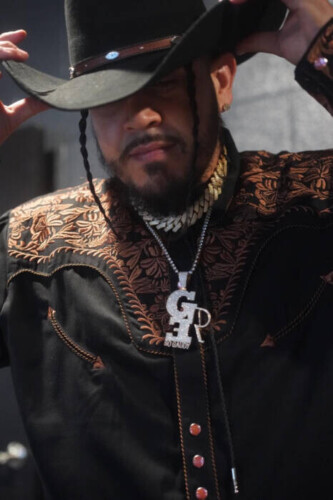 Las Vegas native, So Gaudy, is dropping his 6th studio album on September 14th that is sure to make a splash in the scene. Titled "Outside", this album is not the typical hip hop or trap that you might expect from the artist. Instead, "Outside" is So Gaudy's way of showing the industry that instead of being put in a box, he's going to release a new style of music he feels his fans will appreciate. 
The album's creative process was made simply by not stressing over the lyrics and "vibing out". While mainly produced by 44youmadethis (known for 21 Savage's Slaughter Gang) Matrix, BIZZTURNMEUP, and Dangbeats also contributed to its production. Featured artists on the project include Kap G, Boomin and Rees B. 
So Gaudy's first single off the project, "What You Mean" feat. Boomin, is an explosive club anthem sure to make waves. The music video was filmed in Washington D.C. and Baltimore after So Gaudy opened a show for Glorilla. The video shows the artists rapping and having a good time at various famous monuments. So Gaudy describes the video as "different" and "more street" with the East Coast influence and style brought in from his co-director, Megathevideogod.  
Fans can expect more music from So Gaudy orchestrated by Sony's The Orchard in the near future. 
"I've become a phenomenal artist; I've gotten out of the box and become more versatile. I don't want to be an artist only known for one sound" – So Gaudy 
Follow So Gaudy on Instagram and Twitter. Listen to "What You Mean" on Apple Music, Spotify, and watch the music video on YouTube. 
© 2023, Seth "Digital Crates" Barmash. All rights reserved.