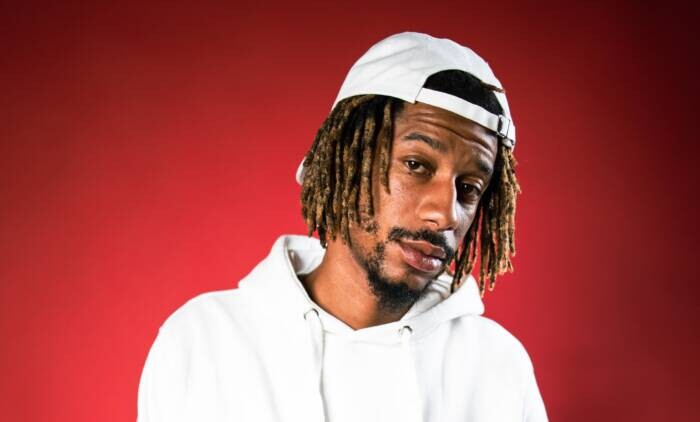 Terell Online returns to the small screen in the music video for his Noran Beatz-produced single "Fuse." The fresh drop follows previously released effort "What You On," a Came A Long Way standout featuring instrumentation by Jimmy Dukes' (LOX, Fabolous, Havoc, etc.), as well as noteworthy collaboration with Curren$y Matching Rolexes sound architect and fellow VA representative Kino Beats' "It Is What It Is."
"Fuse" finds Rell detailing the leveling-up process every man or woman has to go through in order to fulfill their destiny A how-to on dealing with moments of wavering faith, the motivational track marks a new era in the San Diego spitter's musical journey. Speaking on his latest release in an exclusive press statement to Medium Creative Agency, he shares: "This song is a sonic road map to help people push through hard times. Keep going because the clock never stops, you do."
Terell Online started his musical journey in Virginia and overcame the obstacles that would usually stand in the way of an independent artist and his fans. Rell struggled with learning disabilities, faced homelessness, and even had trouble with law enforcement as a youth. Despite his circumstances, he learned how to play various musical instruments and create art that accurately reflects his emotions.
For the past few years, he's worked tirelessly to solidify his niche sound enriched with intellectual prowess and heartwarming melodies that touch several genres. Following the success of his featured verse on Pusha T stamped rap act M Watts' "They Ain't Ready (ft. Young Money Yawn)" as well as solo singles "Sedated" and "Master P," Rell has shared stages with Kirko Bangz, Travis Porter, and most recently Phora.
Anchored by his lifestyle and community outreach brand 'The Red Cup Gang,' most known for its well-crafted merchandise and famous catchphrase "We hang, we don't bang…," in 2021 Rell released his COVID-19-centered project The Lost Summer, which was accompanied by a multi-city tour and documentary of the same name.
Press play on the Jorge-directed visual for "Fuse" and stream the audio on your DSP of choice via United Masters after the jump.
© 2023, @BWyche. All rights reserved.