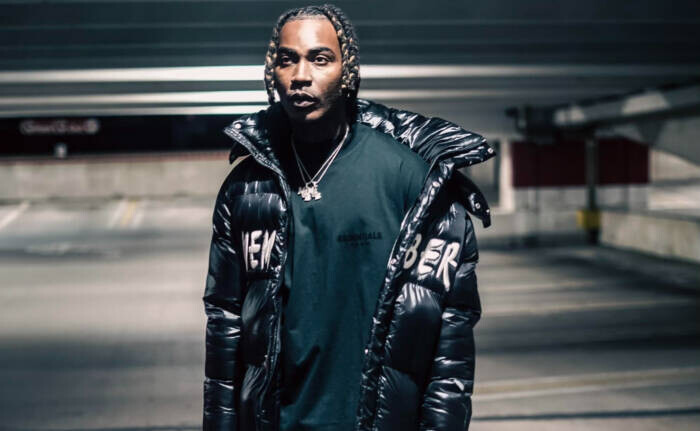 Hailing from the West Side of Chicago, Crack White is an artist that deserves the spotlight! His upbringing certainly speaks strongly to who he is as an artist. In his early teens, the rapper was caught with his first case in Chicago for selling drugs, which then caused him to be on probation. When asked what inspired his artist name and where it came from, White said that Crack White wasn't his first choice of name. "My rap name really first was Cocaine Crack but I knew that wasn't going to be real marketable but because I was inspired a lot by Yo Gotti at the time, and my favorite color is white […] and with the way my songs were taking off, people would say 'that's Crack,' like my music was 'Crack' when you referring to something being good. So I went with that!"
As for his music, he refers to his genre as trap/pain music. "It's about my life. Sh*t, I've seen, the pain I went through. I make a lot of pain music. I'm versatile. I can really make any type of music." Although he started taking music seriously between the ages of 18 and 19, he recorded his first record around the age of 10. At the time, this was something he just did for fun. Even as a kid, he's always loved music. His main goal with music is to take care of everybody around him including his family and everyone who's been there for him. "Make sure everybody is straight, make sure everybody ain't gotta worry about nothing." Some of White's musical influences include Jay-Z, Future, Kanye West, Tupac, Biggie, Bone Thugs, Twista, and Crucial Conflict.
When asked what impact he's looking to make with his music and who he wants to inspire, White simply replied "My music is really just an expression of me, of my life. I want the younger generation or whoever to be able to benefit off of it. Male females, don't really matter. Anybody who can benefit from it and dig into it and read past certain things, look at some of the stuff and see, it's an art. That's why we are called artists." Look out for Crack White as he is gearing up to release new music for 2023.
Keep up with Crack White on Social Media @CrackWhite2250
Check out the music video for "I Hate It Here" below
Crackwhite – I Hate It Here (Official Video) Filmed By Visual Paradise
© 2023, alanna. All rights reserved.