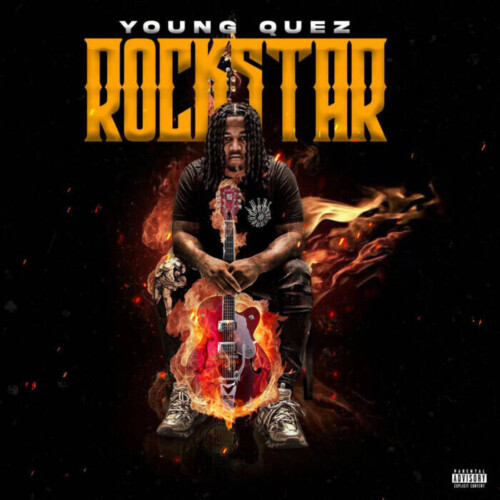 Independent Arkansas rapper Young Quez has just shared his new video single for the hard-hitting track, "Rockstar". On the new song, Young Quez flexes his authoritative presence on the mic through his vicious punchlines and aggressive flows. As a whole, the song and accompanying video showcase an experienced artist with a lot to get off of his chest. It serves as his first release of 2023, following up last year's monumental collaboration with Chicago rapper G Herbo on "Big Brother". Through his silky smooth flow and harrowing vocals, "Rockstar" finds Young Quez further sharpening his skills and finding his voice as a lethal spitter. "I'm a rapper with a rock band, we keep heavy metal", he raps with authority in the track's hook. His detailed imagery and playful one-liners help him to reflect on his Arkansas up-bringing. Other standout tracks from Young Quez's hot year in 2022 include "Know I Am" and "Rounds", with "Rockstar" serving as the latest example of Quez's infectious energy and menacing bars.
Young Quez is another addition to the blooming Arkansas hip-hop scene, joining the likes of fellow rappers like QC signee Bankroll Freddie and Cootie working to showcase the state's talents. Only two hours away from the raucous Memphis scene, Quez pulls influence from their double-time flows and emphasis on punchlines to create a sound that is uniquely his. Young Quez has been grinding since 2018, releasing three full-length projects, including 2019's Money Over Fame, as well as several singles. In 2019, he also dropped his most successful single to date, "No Cap", amassing nearly 200,000 streams on Spotify. With the release of "Rockstar", his first release of 2023, Young Quez is aiming to put his state on the map and simultaneously continue to feed the streets with his signature sound full of street sermons and soulful reflections.
© 2023, Seth "Digital Crates" Barmash. All rights reserved.