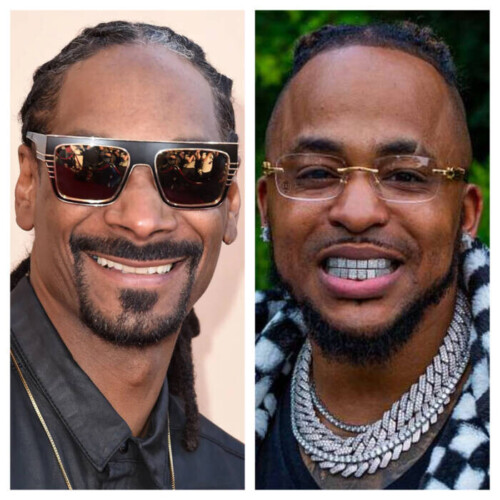 Introduction:
In the vibrant city of Worcester, Massachusetts, a talented rapper by the name of Apollo the Boss, born Jason Simpson, is making waves in the music industry. Known for his unique style and lyrical prowess, Apollo has recently announced the release of his highly anticipated new song featuring none other than the legendary rapper, Snoop Dogg. This collaboration marks a significant milestone in Apollo's career and demonstrates his relentless pursuit of success. With aspirations to work with other renowned artists like Mozzy, Rick Ross, and Wu Tang's Capadonna, Apollo the Boss is undoubtedly leaving an indelible mark on the music scene while representing Worcester alongside his cousin, the acclaimed rapper Joyner Lucas.
Reaching New Heights:
For Apollo the Boss, the opportunity to work with Snoop Dogg is a dream come true. Snoop Dogg's influence on the hip-hop industry is immeasurable, and his distinct style has captivated audiences for decades. Apollo recognizes the significance of this collaboration, as it not only validates his talent but also exposes his music to a broader audience. The upcoming release is undoubtedly a turning point in Apollo's career, propelling him to new heights and solidifying his place among the industry's elite.
Dreams Turning into Reality:
Apollo the Boss humbly acknowledges the magnitude of working with such iconic artists, expressing his gratitude for these opportunities. He reflects on the surreal nature of his dreams coming true, emphasizing the hard work and dedication that have brought him to this point. What started as a passion for music in the streets of Worcester has now evolved into a trajectory of success, with Apollo poised to make a lasting impact on the industry.
Expanding the Network:
Apollo the Boss is not content with resting on his laurels. Building on the momentum of his collaboration with Snoop Dogg, he has set his sights on future projects with other notable artists. Among them are Mozzy, known for his raw and authentic storytelling, Rick Ross, a powerhouse in the rap game, and Capadonna from the legendary Wu Tang Clan. By actively seeking collaborations with these influential figures, Apollo demonstrates his ambition to push boundaries and create music that resonates with a diverse range of listeners.
Representing Worcester, Massachusetts:
Apollo the Boss is not alone in his quest for musical greatness, as he shares the stage with his cousin, Joyner Lucas. Together, they put Worcester, Massachusetts on the map, showcasing the talent that resides within the city's boundaries. Apollo's rise in the music industry not only brings attention to his own accomplishments but also highlights Worcester's thriving hip-hop scene. Through their music, they aim to inspire aspiring artists from their hometown and prove that success can be achieved regardless of one's background.
Conclusion:
Apollo the Boss's journey from Worcester, Massachusetts to collaborating with rap icons like Snoop Dogg is a testament to his talent, determination, and unwavering passion for music. As he prepares to release his new song, featuring the legendary rapper, Apollo is poised to make an even greater impact in the industry. With his sights set on future collaborations with Mozzy, Rick Ross, and Capadonna, Apollo the Boss is a force to be reckoned with. Through his rise, he proudly represents Worcester alongside his cousin, Joyner Lucas, solidifying the city's place on the hip-hop map. Watch out for Apollo the Boss as he continues to make his mark and leave an unforgettable legacy in the music industry.
Music: Apollo The Boss – Summertime Vibe Winter Time Cold https://distrokid.com/hyperfollow/apollotheboss1/summertime-vibe-winter-time-cold/
Handles: Instagram.com/apollotheboss
Facebook.com/apollotheboss7
© 2023, AMMPRO. All rights reserved.