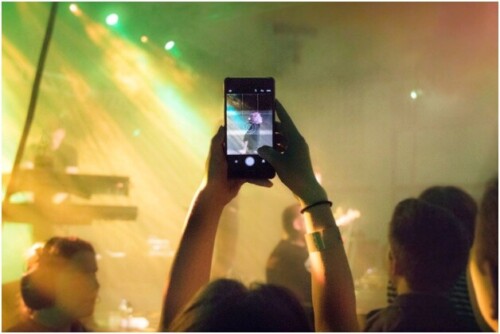 In a recent interview, Benjy Grinberg, CEO and founder of Rostrum Records, discusses ten strategies for growing your social media presence as an up-and-coming artist. Grinberg has worked with some of the biggest names in the music industry, including Wiz Khalifa, Mac Miller, and Rick Ross. He knows what it takes to make it in the music business.
1. Find Your Niche
The first step is to find your niche in the music industry. It is essential to understand who your target audience is and what kind of music they prefer. It's also important to consider their age group, gender, location, and interests when selecting your niche. Once you've identified a place, you can create content that appeals to them.
2. Create Compelling Content
The next step is to create compelling content that will get people to notice. This means posting exciting photos, videos, and articles to grab attention and make people want to learn more about your music or brand. Try out different types of content, such as live streams, polls, and Q&A sessions.
3. Be Consistent
It's essential to be consistent with your content. This means posting regularly and keeping your branding consistent across all channels. This helps build trust with potential fans and increases brand recognition.
4. Engage With Your Audience
One of the most important things you can do is engage with your audience. This means replying to comments, liking and sharing their posts, and being active on their page. Interacting with fans helps you build relationships that will help grow your brand in the long run.
5. Collaborate With Others
Another great way to grow your social media presence is to collaborate with other artists and influencers in your niche. This can help you reach a whole new audience and get excellent brand exposure. Work with other musicians, producers, lyricists, or photographers to create content that grabs attention.
6. Use Hashtags
Hashtags are a great way to get discovered by new people. Make sure you're using relevant hashtags to help people find you when searching for topics related to your music or brand.
7. Run Contests And Giveaways
People love contests and giveaways! Running one on social media is a great way to engage people with your brand while growing your following. Provide prizes like tickets to shows, free downloads of songs, merchandise, or access to exclusive content.
8. Paid Advertising
Paid advertising can be a great way to reach a larger audience with your content. You can use paid ads on social media platforms like Facebook, Instagram, and Twitter to boost your reach and get more eyes on your content. This can give an extra push to get your content seen by more people.
9. Track Your Progress
Another essential step you are not supposed to miss is to track your progress and see how well your strategies are performing. This includes monitoring followers, engagement rate, website traffic, and conversions. Analyzing this data can help you identify what's working and what needs improvement to get the best results for your brand.
10. Monitor Your Accounts
Lastly, it's essential to monitor your accounts regularly. This means staying on top of comments and responding promptly. It also means deleting offensive or inappropriate content and watching for spam or fake accounts that may try to use your brand name. By doing this, you can ensure your social media presence remains positive and professional.
Conclusion: 
Benjy Grinberg says that by following these ten strategies, you can grow your social media presence as an up-and-coming artist. Remember to be consistent with your content, engage with your audience, use hashtags, and run contests and giveaways to get more people interested in what you're doing!
© 2023, StanleyGatero. All rights reserved.