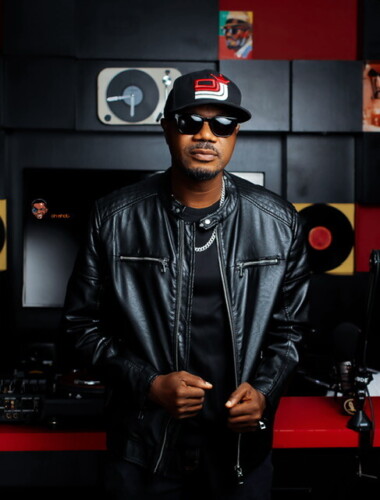 Considered The "DJ Khaled of Afrobeats", Jatt's Legendary Status Continues.
The illustrious name DJ Jimmy Jatt is synonymous with Afrobeats royalty, just as DJ Khaled reigns in the realm of hip-hop. An eminent architect of the Afrobeats scene, DJ Jimmy Jatt's chronicles are as rich as the tapestry of the music he's helped to sculpt.
Over the years, DJ Jimmy Jatt, the DJ Khaled of Afrobeats, has effortlessly woven his legendary touch into the fabric of the industry. With collaborations spanning greats like Wizkid, Burna Boy, and Mr. Eazi, he has not just spun records; he's spun history. Like Khaled's immortal words "Another one!", Jatt has produced hit after hit, establishing an unparalleled legacy that continues to reverberate across continents.
NaijaPalooza Afrobeat concert promotions masterminds, Celestine O. Chukumba Ph.D. and Charles Ejiogu, Esq., have astutely recognized the gravitas that DJ Jimmy Jatt brings. As Dr. Chukumba puts it, "When you think of Afrobeats, names like DJ Jimmy Jatt immediately conjure up memories of epic nights, hypnotic beats, and a celebration of African pride. He's not just a DJ; he's a movement."
Taking a deep dive into history, DJ Jimmy Jatt has been instrumental in shaping the trajectory of Afrobeats. He's been a beacon, guiding the music genre through its nascent stages to the global powerhouse it is today.
Charles Ejiogu, Esq. notes, "Think of the greats in any music genre, and you'll find innovators like DJ Jimmy Jatt at the helm. Much like how DJ Khaled has been a pivotal figure in the hip-hop community, Jatt has played a similar role for Afrobeats. He doesn't just represent music; he represents a legacy."
Be Part of the Magic, Nigerian Independence Day 2023 Celebrations NYC
Imagine being surrounded by the rhythmic pulse of Afrobeats in the heart of Manhattan, dancing the night away under the spell of DJ Jimmy Jatt's ethereal mixes at. This is not just another party; it's a journey through the annals of Afrobeats, curated by the very best in the business.
As the skyline of New York City gets bathed in the night's embrace on October 7th, 2023, be prepared for an electrifying soiree. Join a cosmopolitan crowd of Afrobeats aficionados, all brought together by the magic of the legendary DJ Jimmy Jatt at Nigerian Independence Day NYC Party 2023
Event Insights:
Date: Saturday, October 7th, 2023
Venue: Bar13, Manhattan, New York City
Duration: 9pm to 4am
Book Now: $50 – Nigerian Independence Day Party NYC Tickets 2023 Available on Eventbrite
Secure your Nigerian Independence Day Party NYC Tickets 2023 now. This isn't just an event; it's a historical symphony of Afrobeats, with DJ Jimmy Jatt as its maestro. Don't be told; experience it!  You never know which one of his friends might show up.
© 2023, Tedfuel. All rights reserved.