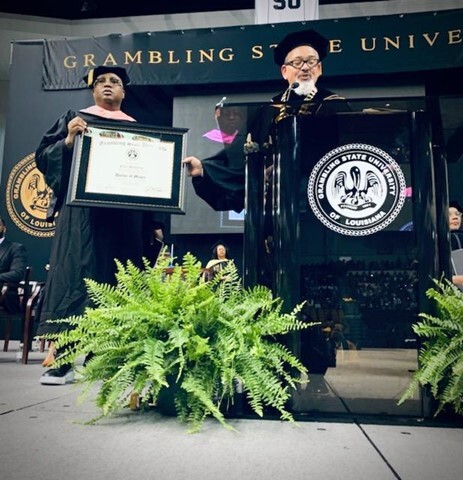 Multiplatinum hip-hop icon E-40 received an honorary doctorate degree in music from his alma mater, Grambling State University. With the doctorate degree, that officially makes him "Dr. E-40."
E-40 was on-hand at Grambling's commencement ceremony to formally receive the degree as well as offer words of wisdom, encouragement and appreciation to the graduating students. I've attached photos from the ceremony.
Earlier this year, E-40 donated $100,000 to his alma mater, Grambling State University, to bolster the university's marching band and help with the installation of a recording studio, so students can follow their music-industry dreams. The University returned the favor by surprising the mogul by naming the studio in his honor as the "Earl 'E-40' Stevens Sound Recording Studio."
© 2023, Seth "Digital Crates" Barmash. All rights reserved.