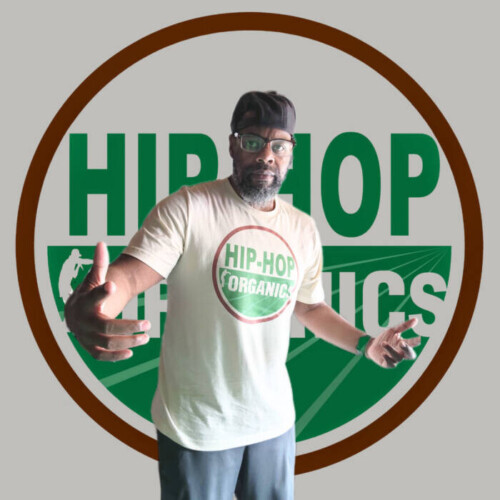 Hip Hop Organics is more than a traditional record label. It is a network of producers, DJs, recording artists, producers, videographers, songwriters, and podcasters.
Founded by MC Jonny T, this organization is committed to bringing light to those pushing the culture of Hip Hop forward with the five original elements of Hip Hop – break dancing, DJing, Emceeing, graffiti arts, and knowledge.
The organization is also dedicated to celebrating the plus-size by providing an inclusive space for artists of size to submit their music for release consideration or to be included in visual media, such as music videos, album artwork, and other marketing collateral. Despite being often overlooked or discriminated against by major record labels, Hip Hop Organics is determined to be a point of difference.
The current roster includes Madd Scientist, Positive K, Barbie La Vie, Lyric Richardson, JTLR, and Eli.So.Drippy. All of these artists are dedicated to keeping the spirit of Hip Hop alive and pushing the culture forward. The Hip Hop Organics collective of talented artists will continue to make their mark on the industry and culture while showcasing their unique skills. Hip Hop Organics is more than just a record label – it is a platform for artists to express their creativity and spread the message of Hip Hop. By elevating the original five elements of Hip Hop and providing an inclusive space for plus-size artists, this organization is proof that music is a powerful way to bring people together.
© 2023, AMMPRO. All rights reserved.