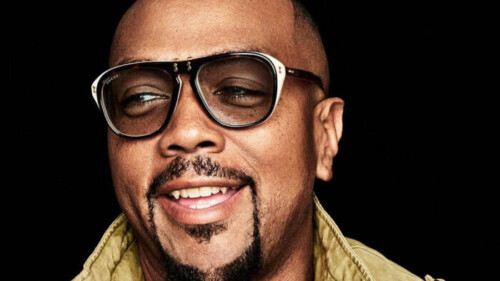 Hipgnosis Song Management has partnered with, and made an investment in, Timbaland and Gary Marella-founded beat marketplace Beatclub.
Financial terms of the investment, part of Beatclub's series A-2 funding round, were not disclosed.
Under the new arrangement, Beatclub's roster of Elite producers and artists, which includes Justin Timberlake, Tainy, J. Cole, Mike Dean, Mike WiLL Made-It, Tommy Brown, Timbaland, Angel Lopez, Cash Money AP, BoogzDaBeast, Jozzy, Federico Vindver and more, will also have the ability to sample songs within the Hipgnosis catalog.
According to Beatclub, "by allowing access through a curated system," the platform will grant its Elite members the ability to sample songs from the Hipgnosis catalog, "in turn, creating the next generation of hits".
The announcement adds that this partnership "will bring added ancillary value to an already iconic catalog of songs".
In addition, Beatclub says it will help Hipgnosis to secure additional sync opportunities for placement in film, TV, advertising, and gaming, through its exclusive opportunities portal.
Beatclub says its members have already raked in "millions of dollars" in syncs with global brands and placements with major label artists via this portal.
Hipgnosis Song Management, founded by its CEO Merck Mercuriadis, is a Song Management company and the Investment Adviser for the UK-listed (FTSE250) Hipgnosis Songs Fund, and Hipgnosis Songs Capital, a partnership with alternative investment manager Blackstone.
Hipgnosis Song Management says that it manages 70,000 songs, by the likes of Red Hot Chili Peppers, Nile Rodgers, Neil Young, Fleetwood Mac, Shakira, Justin Timberlake Leonard Cohen, Justin Bieber, Journey, Mark Ronson, Enrique Iglesias, Steve Winwood, Kenny Chesney, Eurythmics, Timbaland, Wu Tang Clan and Blondie.
"TIMBALAND HAS BEEN AN IMPORTANT PART OF HIPGNOSIS SONGS FOR MANY YEARS. HIS ICONIC SONGS AND PRODUCTIONS DEFINE NOT ONLY HIP HOP AND R&B BUT POP MUSIC TOO."
MERCK MERCURIADIS, HIPGNOSIS SONG MANAGEMENT
Commenting on the latest investment, Hipgnosis Song Management founder and CEO, Merck Mercuriadis, said: "Timbaland has been an important part of Hipgnosis Songs for many years. His iconic songs and productions define not only Hip Hop and R&B but Pop music too."
"I love what he, Gary and the Beatclub team are building and at a time when interpolation and sampling has never been a more important part of creation and success I want the greatest creators in the world to have access to our incomparable songs to make them the hits not only of the past but the future as well!"
Founded in late 2021 by Timbaland and music manager Gary Marella, Beatclub's paid service for creators costs $179.88 per year.
"BEATCLUB UNLIKE ANY OTHER PLATFORM IN THIS SPACE WAS BUILT FOR CREATORS BY CREATORS. I LOVE THAT MERCK IS ALWAYS FIGHTING FOR SONGWRITERS AND PRODUCER'S RIGHTS."
GARY MARELLA, BEATCLUB
"To have Hipgnosis as an investor and partner in Beatclub is incredible. Beatclub unlike any other platform in this space was built for creators by creators. I love that Merck is always fighting for song writers and producer's rights.  Our mission has always been to empower artists, song writers and producers however we can," says Gary Marella, co-founder and CEO of Beatclub.
Beatclub co-founder Timbaland said: "Merck is a disruptor who has turned the music business upside down on it's head. His vision of the future of the music creator economy aligns closely with Beatclub's and I couldn't be happier that we can now call him a partner."
Today's news comes over three years after the UK-listed Hipgnosis Songs Fund — one of two capital funds that are deployed by Hipgnosis Song Management to acquire music rights — acquired 100% of Timbaland's production royalties across a catalog covering 108 albums and songs, performed by the likes of Justin Timberlake, Nelly Furtado, Jay Z, Rihanna, Drake and others.
Meanwhile, Justin Timberlake, who joined Beatclub in September 2021, sold his song catalog in May last year to Hipgnosis Song Management and its Blackstone-backed private fund (Hipgnosis Songs Capital).
The Beatclub investment and partnership also arrives on the heels of Hipgnosis Song Management's recent acquisition of a 100% interest in British hitmakers TMS's publishing copyrights. TMS's catalog includes Lewis Capaldi's Someone You Loved and Before you Go, and Don't Be So Hard On Yourself by Jess Glynne.
Less than a month ago, Hipgnosis Songs Capital, also managed by Hipgnosis Song Management, bought Justin Bieber's career-spanning catalog in a nine-figure deal.
© 2023, Seth "Digital Crates" Barmash. All rights reserved.