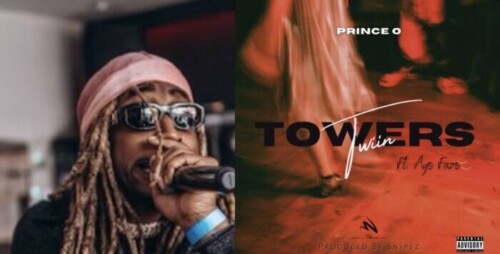 Prince O is the name of the dynamic performer and recording artist who made a lot of noise at the Scott Morris' Daze Summit Music Festival & Conference in New York City this past April. Prince O has been steadily making a name for himself in the tri-state area amongst other areas with his unique style and high-energy performances with songs like "Wetin".
During the festival, Prince O (@Officialprinceo) was invited to perform before representatives from some of the biggest names in the music industry, including Atlantic Records, Gucci's 1017 Label, Def Jam, RocNation, and personalities such as DJ Drewski & Gabe P from "On The Radar". For Prince O, the most rewarding part of the entire experience was meeting and connecting with other artists and industry professionals. Prince O used the festival as an opportunity to premiere and promote his upcoming record "Twiin Towers ft. Ayo Fazo," which is set to be one of the songs of the summer throughout the tri-state area. The high-energy dance-hall track features collaborator, Ayo Fazo. The pair can be compared to the likes of Skilibeng and Vybz Kartel. While they usually glide over 808-laden melodic beats, they decided to call on their roots to execute this new track.
With his undeniable talent and determination to succeed, Prince O has been on stages and putting in overtime this year and has no plans on slowing down. Keep an eye out for Prince O show dates and more as he continues to brings waves into the music industry.
Prince O social platforms
Prince O's Site: https://www.officialprinceo.com
Instagram: https://www.instagram.com/officialprinceo
Twitter: https://www.Twitter.com/officialprinceo
Apple Music: https://music.apple.com/us/artist/prince-o/1086680292
Spotify: https://open.spotify.com/artist/50aWpcYU6mVJrRFkOeH0uk?si=XLxxO633T4iTJwHh4HuSsw&nd=1
© 2023, Tedfuel. All rights reserved.